Phihong PoE Injector
Overview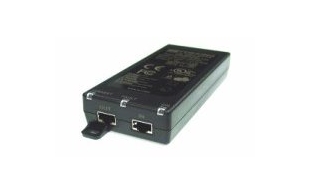 The Phihong single port injector is ideal for use with PoE enabled network devices such as IP phones, IP door phones, CCTV cameras and wireless access points. PSA 16U-48 can supply power and data through just one Cat5e/Cat6 cable, minimising the need for a local power supply.
Fully compliant with IEEE802.3af this Phihong injector will supply maximum +48V at 0.35ma. The device offers total output power of 15.4W with fully compliant detection, connection, disconnection and fault protection as per the IEEE standard.
The injector features 3 diagnostic LEDs that indicate power, connection and faults for ease of installation and set-up.
Features
Fully compliant detection, disconnect, overload and voltage control IEEE802.3af
Data and power carried over one Ethernet cable
Diagnostic LEDs
Full protection OTP, OCP, OVP
Non-vented case
Provides DC 48V power over one Ethernet cable
IOL test report
View Phihong PoE Injector Datasheet for full list of technical specifications
Support & Downloads
Technical details
What's in the box
Warranty
This product comes with a 1 year manufacturer's warranty
Media downloads

Phihong PoE Injector
High Resolution
|
Web