ProVu Webinar: 2N IP Base Overview
There are no upcoming dates for this webinar. A recording of the webinar can be seen below:
2N's new Helios IP Base is the latest intercom to join the 2N range. Ideal for small business, domestic installations and home automation, it offers a great option for people looking for a compact, low cost intercom.
We invite you to join us on Tuesday 11th July at 11:00 AM (BST) to learn more about the 2N Helios IP Base and its integration with the 2N Access Control Systems. The webinar will feature ProVu's Sales Account Manager, Gavin Sykes and 2N's UK Business Development Manager, Scott Foster. Suitable for sales teams looking to adopt the IP Base into their portfolio, the webinar will cover the following topics: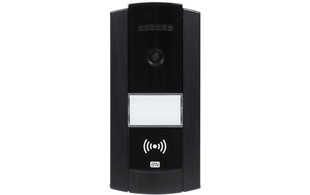 An introduction to 2N's newest intercom
IP Base promotional pricing
Integration into Access Control Systems
Access Commander Software uses & capabilities
Questions and Answers
We expect the webinar to last approximately 30 minutes. If you have any questions regarding this webinar, please contact our sales team on 01484 840048 or email contact@provu.co.uk.