ProVu Webinar: 3CX Update webinar
There are no upcoming dates for this webinar. If you would like to discuss information covered in the webinar please contact us by email:
contact@provu.co.uk
or call us on: 01484 840048.
We're teaming up with 3CX's Sales Executive, Winston Smith to host our latest 3CX update webinar. We invite you to join us on Wednesday 30th August at 11:00 AM (BST) to learn more about the competitive advantages of 3CX. Whether you're new to 3CX or already a registered partner, this webinar is an ideal opportunity for you to refresh your knowledge and get up to speed with the latest product features and capabilities of this user-friendly, easily manageable software-based IP phone system. Plus, learn more about the 3CX partner program and how you can maximise your potential.
Throughout the webinar we will be taking a look at the 3CX range and will cover the following topics: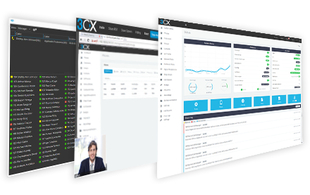 Overview of 3CX
3CX's key selling features
3CX Partner Program
Questions and Answers
We expect this webinar to last approximately 30 minutes,