ProVu webinar: introduction to 2N IP paging and broadcasting systems
Thank you for registering to attend the Introduction to 2N IP Paging and Broadcasting Systems webinar on Tuesday 16th September 3.00 pm.
Not registered for this webinar? Fill out the registration form.
To join the meeting please see the details below: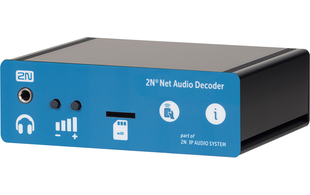 Meeting ID: 942-006-525
1. Please join my meeting, 16 September 2014 at 15:00 GMT Daylight Time.
https://global.gotomeeting.com/join/942006525
2. You will be connected to audio using your computer's microphone and speakers (VoIP). A headset is recommended.
Not at your computer? Click the link to join this meeting from your iPhone®, iPad®, Android® or Windows Phone® device via the GoToMeeting app.
This information will also be sent to you via the email address submitted in your registration form, a day or two prior to the webinar.