ProVu Webinar: Cisco SIP Phones, Welcome back to the Channel
There are no upcoming dates for this webinar. If you would like to discuss information covered in the webinar please contact us by email:
contact@provu.co.uk
or call us on: 01484 840048.
Having announced its acquisition of Broadsoft earlier last year, Cisco has been a hot topic for some time now. With the development of an entire range of new multiplatform SIP phones and a number of upcoming events and intiatives, they are clearly gearing up to become a key player in the Channel. Join our Sales Team Leader, Anna Marzec-Smith for our upcoming webinar on Wednesday 11th April at 11 am to hear more about Cisco and its future in the Channel.
Ideal for ITSP and Hosted Reseller partners, the webinar will cover the following topics: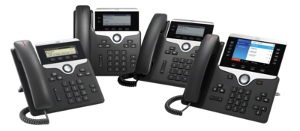 Cisco's current position in the VoIP market
Overview of the features and benefits of the new Cisco CP range
Exclusive Cisco deals
Partner event announcement
Registration is free, simply complete the webinar form to join us.