ProVu Webinar: Discover the potential of 3CX
We invite you to join us on Wednesday 8th March at 11:00 AM (GMT) to learn more about the competitive advantages of 3CX. Whether you're new to 3CX or already a registered partner, this webinar is an ideal opportunity for you to get up to speed with the latest product features and capabilities of this user-friendly, easily manageable software-based IP phone system. Throughout the webinar we will be taking an in-depth look at the range and will cover the following topics: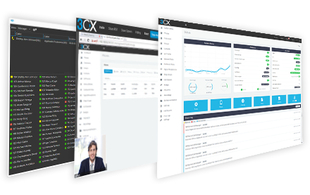 Overview of 3CX
3CX's key selling features
Overview of 3CX's Licence Structure
Live web interface demonstration
Questions and Answers
This is a great opportunity for you to expand your knowledge and plan strategies on how to integrate 3CX products into your portfolio. We expect this session to last no more than 40 minutes.