ProVu Webinar: Gigaset Multicell Systems
There are no upcoming dates for this webinar. If you would like to discuss information covered in the webinar please contact us by email:
contact@provu.co.uk
or call us on: 01484 840048.
Gigaset's multicell systems offer users a wide variety of benefits. Join us on Tuesday 13th March when our Sales Account Executive, Gavin sykes will be joined by Gigaset's Technical Sales Manager, James Bevan to discuss the advantages of this powerful DECT solution and how it can integrate into other systems.
Ideal for anyone who has previously installed a DECT system or who is simply looking to learn more about Gigaset's multicell DECT solutions, this webinar is a great opportunity for you to discover more about the following topics: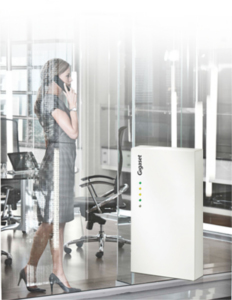 Advantages of multicell over single-cell systems
Benefits over using WiFi systems
How does Gigaset DECT compare to its competition?
New products for 2018
Questions and Answers
This webinar is free to attend, simply register your details to join us.