ProVu Webinar: The Benefits of Reselling Sennheiser
There are no upcoming dates for this webinar. If you would like to discuss information covered in the webinar please contact us by email:
contact@provu.co.uk
or call us on: 01484 840048.
Renowned for their exceptional audio quality, Sennheiser has been providing high-quality devices for over 70 years. With a variety of headsets available for a wide range of office environments, its Contact Centre and Office range make Sennheiser headsets so much more than just a desk phone accessory.
Register now to join our upcoming webinar, 'The Benefits of Reselling Sennheiser' on Monday 30th April at 3 pm when we will be joined by Imre Csuri, Reseller Sales Manager at Sennheiser to discuss the benefits of being a Sennheiser reseller and how you can address the current trends and challenges customers are facing.
Whether you're already a Sennheiser reseller or are interested in discovering how you can expand on your current sales, this webinar is ideal for anyone looking to hear more about Sennheiser's offering to the Channel.
Webinar Topics will include: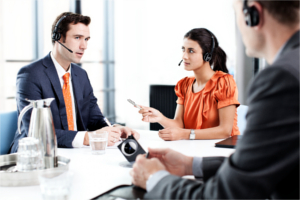 Current trends and challenges customers are facing
Overview and features of Sennheiser's Contact Centre and Office headset range
Why become a Sennheiser approved partner?
Introduction to our new incentive program
Registration is free, simply complete the webinar form to join us.