2N Extended Warranty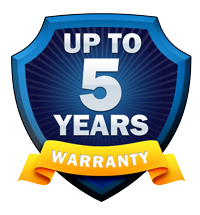 The 2N extended warranty options are a great add on and provide an attractive protection option. 2N products are supplied with a 2 year warranty as standard, but with the optional extra of a 1 year, 2 years or 3 years extended warranty, you can ensure equipment is covered for up to 5 years.
This extended warranty option highlights our confidence in the reliability of the 2N range and is an ideal added value sale for resellers as it provides you with the opportunity to generate additional margin on what is increasingly becoming a competitive commodity.
2N's Extended Warranty Offers:
Protection of investment in hardware for up to 5 years
Free repair of hardware defects
Free firmware upgrades
A competitive advantage for you
Please Note:
The extended warranty is an additional option to the 2N standard warranty and is not available on accessories and/or software.
2N's extended warranty can be bought up to 1 year after the purchase of the product, however this will be at a higher charge.
You can view 2N's Extended Warranty information for more details. If you would like to discuss 2N's Extended Warranty Options you can contact us on: 01484 840048 or complete our reseller application form.

Get in touch
If you would like to discuss any of our services please call us on 01484 840048. Or fill out our Reseller application form to become a ProVu partner.