Extended Warranties
These extended warranty options are a great add on and will be an attractive prospect to many hosted telephony providers who want to assure their customers that their new phone is covered for the duration of their agreement.
---


Snom Extended Warranty
For many years we have run a Snom repairs workshop, now with our extensive knowledge of the Snom products we are able to offer our customers up to 3 years additional warranty to the standard 1 or 2 years Snom UK warranty (dependant on product).
---


Yealink Lifetime Warranty
As of 1st September 2015, Yealink now offer a Lifetime Warranty with many of their products. Yealink's Lifetime Warranty covers products from the date of purchase until 12 months after the official end-of-life date.
---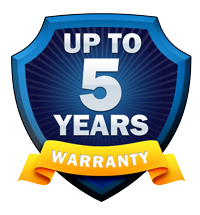 2N Extended Warranty
2N products are supplied with a 2 year warranty as standard, but with the optional extra of a 1, 2 or 3 years extended warranty you can ensure equipment is covered for up to 5 years.
---
You can view our extended warranty options pricing by logging into ProSys. If you do not have a ProSys account or are not registered with us as a Reseller; contact us on 01484 840048 to get set up.
ProSys
Simplifying your CPE fulfilment and phone management tasks. Saving you valuable time, allowing you to focus on your core business.
---
Related Services

VoIP hardware: We supply a range of high quality VoIP products, from the leading VoIP manufacturers.

Phone Repairs: If you have an out of warranty phone that develops a fault, we may still be able to help to get your phone working again.
...Find out more about the services we offer.
---

Get in touch
If you would like to discuss any of our services please call us on 01484 840048. Or fill out our Reseller application form to become a ProVu partner.