Cisco SPA 3102
Overview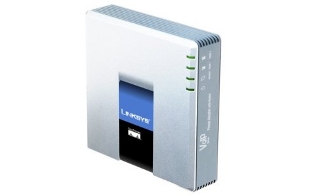 The Linksys SPA 3102 delivers clear, high-quality voice communication in diverse network conditions. The SPA-3102 is interoperable with common telephony equipment like voicemail, fax, and PBX. The SPA-3102 offers all the key features and capabilities, including the support of secure, standard encryption-based methods for communication, provisioning and servicing.
This unit is a SIP VoIP gateway with connections for 1 Telephone (FXS) and 1 Telephone line (FXO).
The FXO port allows for numerous configurations, including Long line extensions and Inline VoIP replacement. The FXO and FXS port operate as two independent gateways - two separate calls can be carried at the same time.
The unit is able to read UK caller ID on the FXO port, and write UK caller ID on the FXS port.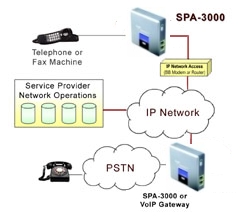 Features
1 FXS Telephone ports (for normal telephone)
1 FXO (phone line port to connect to BT wallsocket)
Lan and Wan connection
Compact unit
UK plug
Accessories
Order code: RJ11BT

Availability: In stock

RRP £2.50+VAT

Order code: UKBT-USRJ11

Availability: In stock

RRP £2.50+VAT
Support & Downloads
Technical details
What's in the box
Warranty
This product comes with a 1 year manufacturer's warranty.
Media downloads

Cisco SPA 3102
High Resolution
|
Web
|
Thumb