ProSys Integration
ProSys' Integration tools allow our resellers to pull data about products as well as data about orders, invoices and devices status which can help to build your customer facing website, ordering/provisioning portals and internal CRM systems.
We also have a number of tools available allowing you to push data to us, for example order and provisioning details, allowing for simple automation of ordering and device management processes directly through your own systems. View a list of ProSys APIs.
---
Benefits of using ProSys Integration tools
Display real-time stock status and product information to quickly build pages on your website/webshop including images/datasheets, product description and stock levels
No labour or manual input required to place your hardware orders (your customers can place their orders directly)
Orders are fed instantly into the ProVu order queueing system - any day, any time for fast processing of orders
Minimises risk of errors - no duplication or manual administration
Keep your customers up to date with online order status including tracking information and serial numbers
---
How it works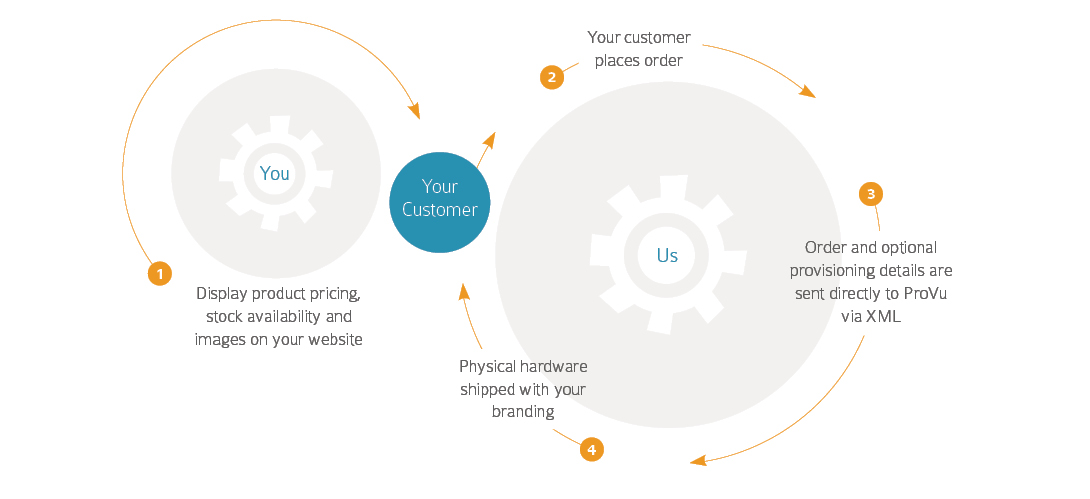 ProSys
ProSys offers a range of tools designed to ease delivery and management of CPE.
Find out more about ProSys
---
How to get started
If you would like to discuss how we can help you simplify your CPE fulfilment and management process please call us on 01484 840048.
The ProVu API technical manual can be found on ProSys. If you do not have a ProSys account or have forgotten your password, please complete our ProSys registration form.
---
Award Winning