ProSys Integration
ProSys Integration tools allow you to feed information such as real-time pricing, availability, images and datasheets for all of the products we supply directly to your website or customer portal.
Through our API tool, you can enable your customers to place orders via your website which will then feed directly onto our system along with any desired provisioning settings. We'll then ship items directly to your customer with your pre-selected settings ready to work out-of-the-box. Find out more information about the ProSys API.
---
How it works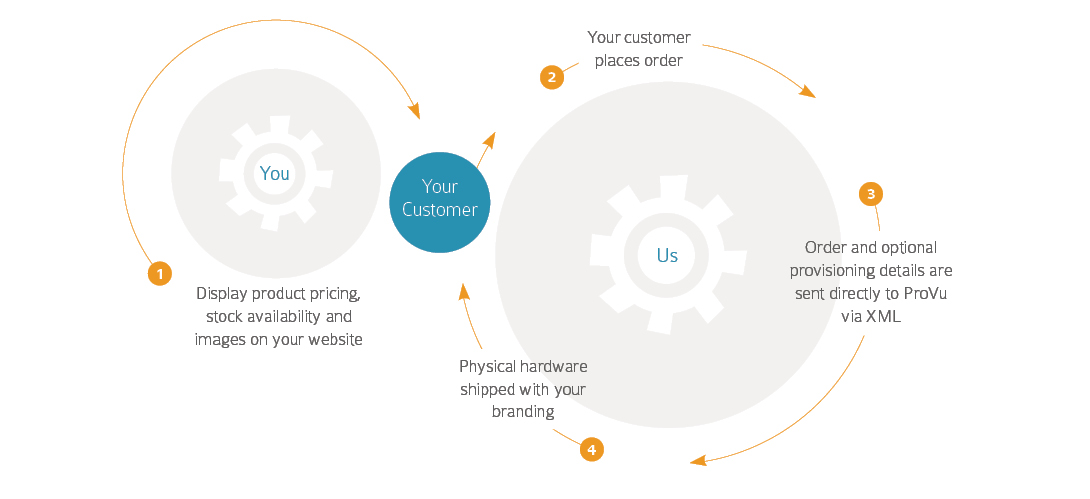 ---
How to get started
The ProVu API technical manual can be found on ProSys. If you do not have a ProSys account or have forgotten your password, please complete our ProSys registration form.
Benefits of using ProSys Integration tools
Ability to take orders with no staff interaction
Orders can be processed outside of normal working hours
Wide choice of quality VoIP hardware
Easy way to receive up to date images and datasheets for the majority of our stock
Your preferred settings will be remembered for each phone and will automatically apply
---
Get in touch
If you would like to discuss how we can help you simplify your CPE fulfilment and management process please call us on 01484 840048.
---
Award Winning