ProVu Webinar: 2N Access Control
There are no upcoming dates for this webinar. If you would like to discuss information covered in the webinar please contact us by email:
contact@provu.co.uk
or call us on: 01484 840048.
You're invited to join our upcoming webinar! Taking place on Wednesday 14th February 2018 at 11 am, our Sales Account Executive and resident 2N specialist, Gavin Sykes will be taking an in-depth look at the 2N range and will cover the following agenda: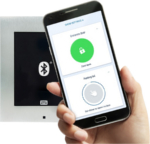 Access Control Methods and Principles
Units Available from 2N
2N Software Applications
Questions and Answers
Whether you're already a 2N customer or a reseller looking to branch out into the world of IP intercoms, this 30-minute webinar is ideal for anyone looking to expand their knowledge of the 2N range. Register now to discover the latest access control methods and practices and how you can expand your product offering.