ProVu Webinar: 2N GSM Gateways Overview
There are no upcoming dates for this webinar. A recording of the webinar can be seen below:
2N's range of GSM Gateways are designed to bridge two or more different methods of voice communication together and can offer a great range of advantages to users.
We invite you to join us on Tuesday 8th November at 11:00 AM (GMT) to learn more about this range in our 2N GSM Gateway Overview Webinar. The webinar will feature ProVu's Senior Technical Sales Engineer, Muhammad Bajwa and 2N's UK Business Development Manager, Scott Foster. Throughout the webinar, they will be taking an in-depth look at the Gateway Range and discovering more about the user benefits. Webinar topics will include: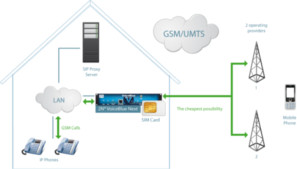 Introduction to the 2N GSM Gateway Family
2N VoiceBlue Max and VoiceBlue Next
Add-on Licences
Real Case Studies
Certificates and Compatibility
Questions and Answers
This is a great opportunity for you to expand your knowledge and plan strategies on how to integrate 2N products in to your existing/prospective client's solutions. We expect this session to last no more than 30 minutes.