ProVu Webinar: How to make 2N Intercoms Secure
There are no upcoming dates for this webinar. A recording of the webinar can be seen below:
We invite you to join us on Tuesday 14th March at 11:00 AM (GMT) to learn more about 2N's security features and how you can make 2N Intercoms Secure. The webinar will feature ProVu's Senior Technical Sales Engineer, Muhammad Bajwa, Sales Account Manager, Gavin Sykes and 2N's UK Business Development Manager, Scott Foster. Throughout the webinar we will be taking an in-depth look at 2N's security range and will cover the following topics: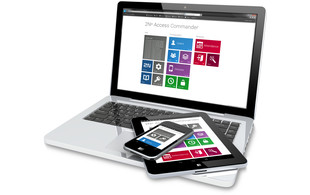 Introduction to the 2N Range
The capabilities of 2N's Security Products
2N Software products - features and benefits
The uses of Access Commander Software
2N Bundle Offer
Questions and Answers
This is a great opportunity for you to expand your knowledge and explore the added security features available on 2N Intercoms.