ProVu Webinar: 2N Product Review
There are no upcoming dates for this webinar. A recording of the webinar can be seen below:

You may have noticed over the past few months there have been several new additions to the 2N range of intercoms and access control product lines. We are therefore going to be holding a 2N product review webinar that is aimed at giving you a better understanding of the products and the latest developments.
The webinar will be held on Thursday 30th July at 10:30am GMT+1 (London) and will feature Gavin Sykes, ProVu's 2N Product Manager and 2N's UK Sales Manager, Scott Foster. Through the session, they will talk you through the key product features and advantages, including: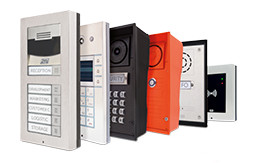 Product overview
New IP Force and Safety models
Access control unit
User scenarios
A look at the competition
Summary
This is a great opportunity for you to expand your knowledge and plan strategies on how to integrate 2N products in to your existing/ prospective client's solutions. We expect this session to last no more than 30 minutes.