2N® EasyGate
Overview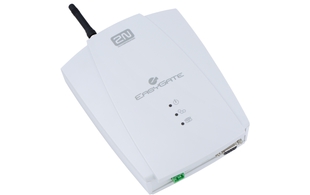 GSM to Analogue Gateway
The 2N EasyGate is a single channel Analogue GSM gateway allowing users to save money on calls to mobile via GSM networks. This solution will allow users to make calls, connect to the internet and send analogue faxes. It offers users the functionality of a fixed line but takes full advantage of cheap or free mobile minutes.
The 2N EasyGate is a great solution for those users who do not have a fixed line or those who don't want to rely on it completely. The advanced cost saving and value added features include counting of free minutes on the inserted SIM card and sending / receiving SMS messages from a PC.
Usage Scenarios
Small companies with up to 40 employees
Home Offices
Households in rural areas
Features
Significant reduction in cost of calls to mobile / GSM networks
Slot for one SIM card
Transmit voice, data, analogue fax and SMS over GSM
Fixed line replacement
Free minute counter
SMS send/receive via web interface
Simple installation, maintenance and upgrade
Models
Are you a telecoms / IT reseller, ITSP or installer?

For access to discounted trade pricing, simply register and become a ProVu Reseller today.

Already have an account? log in for trade pricing
Accessories
2N® EnergyBank A battery source for back up power in the event power failure. For use with the 2N analogue GSM gateways (501399E)
SMS user basic license (502999E)
Support & Downloads
Useful links and documents
Warranty
This product comes with a 2 year manufacturer's warranty. An extra 1, 2 & 3 years extended warranty can be purchased.
Media downloads

2N® EasyGate
High Resolution
|
Web
|
Thumb