DECT Handset Set-up
We offer a DECT handset set-up service for Gigaset, Yealink and Panasonic single cell DECT solutions. This service includes pairing handsets to the base station and number assignment, where extension numbers can be assigned to each individual handset.
This service means that systems are ready to plug in and use with minimum effort or knowledge required by your customers, saving you time and money. Plus with next day delivery direct to your customer, your order fulfilment couldn't be simpler.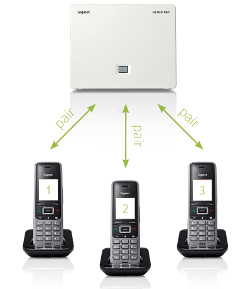 Get in touch
If you would like to discuss how we can help you simplify your CPE fulfilment and management process please call us on 01484 840048.