ProVu Webinar: Castel Introduction
There are no upcoming dates for this webinar. A recording and PDF document for the webinar can be seen below:

IP door entry systems are fast becoming an integral part of the telecom and security industry. Back in August 2015, we expanded our portfolio of door entry products and launched Castel's range of IP intercom systems. These professional intercoms are fully compliant with disability regulations and come integrated with advanced IP capabilities.
ProVu and Castel are joining forces to deliver a webinar being held Wednesday 13th April at 3:00 PM GMT+1 (London). Throughout the session, you will learn about Castel's professional intercoms, what sets Castel apart from the competition and how they can help expand your portfolio.
Webinar Topics Include: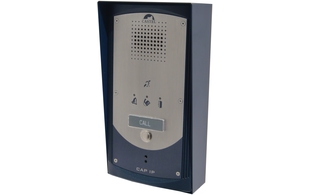 Introduction to the range of Castel intercoms
What sets Castel apart from the competition
Success stories / Application scenarios
Integration with SIP
Summary
Questions
Speakers:
C. Stuart Hibberd - Sales Director at Castel
Gavin Sykes - Sales Account Manager and Intercom Specialist at ProVu Communications
We expect this session to last approximately 30 minutes.