ProVu Webinar: Discover the Power of ProSys
There are no upcoming dates for this webinar. If you would like to discuss information covered in the webinar please contact us by email:
contact@provu.co.uk
or call us on: 01484 840048.

Our award-winning reseller portal, ProSys offers access to a range of tools, all of which are designed to make our partners' lives just that little bit easier. With access to online ordering, automatic provisioning, remote management and system integration we're sure you'll agree ProSys has a lot to offer!
Join us on Tuesday 19th September at 11 am when our Senior Pre-Sales Technical Engineer, Muhammad Bajwa will be running a new webinar: Discover the Power of ProSys. Suitable for anyone looking to find out more about our systems, we will be taking the time to look at each individual component of ProSys and give some live demonstrations of our system in action. If you are already a regular user of ProSys, this is the ideal opportunity for your staff to engage in some basic training. Topics to be covered in this webinar include: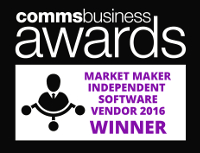 Introduction to ProVu
The Power of the ProSys
Orders and Tracking
Provisioning
Phone Management
API Integration
Online Demonstration
Summary
Questions and Answers
We expect this webinar to last approximately 45 minutes,