December 2008 Newsletter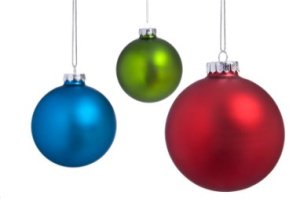 The team at ProVu would like to take this opportunity to thank you for your business during 2008.
We wish you all a Merry Christmas and prosperous 2009.
In this edition we have news of:
---
Seasonal Snom Tip - You Really Need to Try This!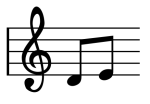 Get a little more festive spirit by setting your Snom VoIP phone with a Christmas carol ring tone!
Have yourself a merry little ring tone by browsing to your Snom's IP address and following our easy guide:
Choose 'Identity 1' from the Setup menu on the left hand side of the configuration screen
Change your Ringtone setting to 'Custom Melody'
Into the 'Custom Melody URL' field enter the following address: http://snom.co.uk/jingle.wav
Hit the 'Save' key
A screen shot is also available to help you: Christmas Ring Tone
ProVu Launch Windows Based Software PBX

Continuing our policy of offering resellers a wide range of proven IP PBX solutions together with support and training packages, we are now distributing a Windows based software PBX solution catering for unlimited users.
The distribution of the range of 3CX PBX software products provides a solution specifically designed for Windows based operation.
As a Christmas gift and to help our resellers evaluate this excellent software we have a free version available for download. Just complete the registration form at the link below and you will receive a copy of the free version.
Merry Christmas - Download Free Version of 3CX.
If you are interested in becoming a ProTalk partner we are making available a limited number of full "Not for Resale" 3CX licences on a first come first served basis.
UK Launch of Snom 820 Executive Business Phone

The new Snom 820 is in stock now and ready for shipping. The Snom 820 combines the latest technology with the already favoured key Snom phone features. Dubbed 'The 8 Experience' by Snom - and so ProVu have put together our 8 key reasons why the Snom 820 should be on your Christmas list this year.
Dear Santa, for Christmas I would like a Snom 820 because:
Large high-resolution TFT colour display
Wireless LAN (via USB option)
Wide band audio - KlarVoice handset and speakerphone
Power over Ethernet
VPN, TLS and SRTP security incorporated into firmware
Adjustable footstand
5 way call conferencing, 12 different SIP identities and polyphonic ring tones
Integrated DHSG Headset controller
Snom 820 Executive Business Phone Product Page
Free Snom KlarVoice Handsets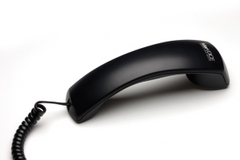 Ho Ho Ho Merry Christmas!
For the month of December, ProVu are offering a Free Snom KlarVoice Handset, RRP £20.00, with the first 20 orders on Snom 360 or Snom 370 VoIP Phones while stocks last.
The KlarVoice Handset captures more than double of the spectrum of voice frequencies than standard phones. The handset works with the codec G.722 and can be connected to any Snom phone in the 3xx family.
Quote promotional code KVSNOM with your order to qualify.
ProTalk Website - Complete IP Communication Solutions

Earlier this month ProVu announced the launch of our new website www.ProTalk.co.uk
This new site is focused specifically on IP Phone systems for small to medium sized business; to be sold through resellers. We have a range of systems for the smallest business right up to Enterprise solutions for companies with up to 200 people.
The site is already generating interest and we are looking to appoint a number of strategically placed partners to cover all the major towns and conurbations around the UK.
If you are interested in working with us and would like to receive a dealer pack please email us: contact@provu.co.uk
Snom Pricing Update

Due to fluctuating exchange rates, ProVu are having to revise pricing on all products within the Snom range within the next few days.
Online Trade Pricing
Remember the ProVu Trade Price List is now published online. We no longer email out a PDF pricelist every month. This allows you to instantly access our latest prices and stock status.
Benefits:
Live pricing
Real time stock status
Eliminate any risk of misquoting on price or delivery times
Keep up to date with latest offers
Access requires a user name and password. Please reply to contact@provu.co.uk to apply for yours or for any other pricing information.
This information has always been available to our ProSys (e-ordering) customers, but now we have made it available to all Trade Customers.
Ex-Demonstration Stock(ing Fillers)
ProVu have a number of demonstration Snom, Siemens and Linksys products available at very reduced prices. All products are of high quality and available for next day delivery.
Please note that these items are subject to a reduced warranty period and no technical support is included with the purchase.
A full list and details of all the products available at a reduced price can be found at: ProVu Ex-Demonstration Stock
Christmas Opening Information
Please make note of these dates for deliveries before and during the Christmas period.
Orders placed before 15:00 on Monday 22nd December will be delivered on the pre-16:00 service as normal on 23rd December.
Orders placed before 15.00 on Tuesday 23rd December can be sent on a pre-12:00 service to arrive Wednesday 24th December before 12:00 noon. (at extra charge)
All other UK orders placed from Tuesday 23rd will not be despatched until Friday 2nd January, for delivery Monday 5th January 2009.
Normal service resumes on Friday 2nd January 2009, in ProVu's office and for deliveries.
ProVu will operate a skeleton staff between Christmas and New Year.
Customers with a 24 hour support contract can always reach us via the dedicated number contained within the contract. If you would like to discuss your Christmas support options please contact us.
Once again, all at ProVu Communications wish you a Merry Christmas and a Happy New Year.