April 2010 Newsletter
In this edition we have news of:
---
Happy Birthday ProVu!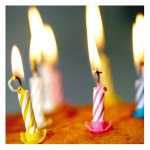 Happy Birthday to us,
Happy Birthday to us,
Happy Birthday to ProVu...
Happy Birthday to us!
This April, ProVu enter into our eleventh year of trading - what a difference a year makes!
Highlights of the Last Twelve Months:
ProVu recruit Chris and Muh to our technical team.
Snom Technology AG name ProVu their Official UK Certified Training Partner.
Snom Gold Distribution Partner 2010.
Launch of the Snom 8xx Series. Touch screen technology with the arrival of the Snom 870.
ProVu recruit ProTalk Sark PBX Resellers in Edinburgh Leeds, Manchester and London.
We thank all of our clients for your business and support since 1999. We look forward to working with you further and new customers in the future.
Snom Roadshow, Manchester 2010

It's trade show season at the moment, Snom are shaking things up a bit.
Have a break from getting lost in large exhibition hallways, this Spring - let Snom come to you!
ProVu will join Snom at their Manchester Roadshow venue. The day is open exclusively to registered Snom Value Added Resellers.
What's the Story?
Thursday 6th May 2010
10.00am - 5.00pm
Manchester Airport Marriott Hotel
Cost: €99.00 Includes light breakfast, lunch, drinks and Snom 320 VoIP Phone (RRP €199)
Limited number of participants to ensure enough contact time
All new Snom products presented on CeBIT 2010 to touch and test
Information directly from Snom
Opportunity to discuss with us and our partners your ongoing VoIP projects
Interested?
Just like our Snom Training Days, entry is limited to ensure each person receives enough time and attention. We therefore recommend you make your reservation as soon as possible.
This is an event run by Snom Technology AG, ProVu are just supporting Snom on their Manchester leg of the roadshow.
Don't Get Left Behind. Get Snom Certified!

ProVu ♥ Snom
Don't get left behind! Set yourself apart from the rest, get Accredited as a Snom Certified Value Added Reseller.
There are now 13 companies within the UK who through ProVu Snom Training have an employee with Snom Certified Engineer status.
Just two days after announcing our April Snom Training Course, it was fully booked!
So we've had to schedule another date! The next course will take place at the newly refurbished ProVu offices, Huddersfield on Thursday 17th June 2010.
Don't miss out - Secure yourself a place!
Snom Training Days are run using the latest and greatest Snom 870 Touch Screen Executive VoIP Phone.
Attendees have access to the full range of Snom products, including the new Snom PA1, a sneak peek at the new Snom M9 (to be released this summer) and insight into Snom's product roadmap for 2010.
On the course, each attendee will receive:
Snom 870 Touch Screen Executive Business VoIP Phone, RRP £319.00
ProVu Snom Technical Guide - "101 Things You Didn't Know a Snom Phone Can Do".
Snom Accreditation Certificate
Snom Certified Value Added Reseller Status
Refreshments and Buffet Lunch
Invaluable Knowledge about VoIP and Snom
Follow ProVu on Twitter!

This year, ProVu jumped on the bandwagon to explore the power of social networking.
We've been tweeting about all things VoIP, announced Snom Training Days online, updated our resellers on stock levels and new products, linked to useful news and videos. Interestingly, we've also used the site to offer support and advice on many products, picking up some new customers along the way.
Snom 870 Large Scale Installations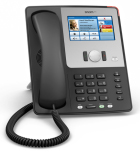 Since the launch of the Snom 870 VoIP Phone this year, many ProVu and ProTalk resellers have used the Snom 870 for large scale installations.
Virtual BLF keys and the 'drag and drop' touch screen features have proved popular along receptionists. The added conferencing bridge for 5 way conferencing is great for the executive business user.
Added security features such as incorporation of 'secure client certificate authentication' into the Snom 8xx series are also attracting more Snom users than before who may have chosen an alternative when looking at the 3xx series.
Key Feature Recap
Touch screen high-resolution TFT colour display (4.2 inches, 480x272 pixels, 25 bits colour depth)
Available in black or white
Gigabit pass through
WiFi connection via Snom WLAN USB WiFi stick
12 freely programmable virtual keys
Power over Ethernet
5 way conferencing
12 different SIP identities
29 Keys, 5 LED's
Photographic caller ID
2 USB ports
Secure client certificate authentication
Trade and volume pricing, along with stock status is available to view on our Online Price List
If you do not currently have a username and password to access this information, please contact us and we will be happy to supply you with one.
For ProSys customers, the product part codes PVSnom870 and PVSnom870-B are now live enabling you to place orders on-line.
Snom Tip - 7.3.30 Firmware Release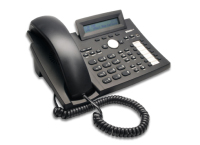 The latest firmware release of 7.3.30 is now available for 3xx Series VoIP phones.
To upgrade you also importantly need to get a U Bootloader.
To upgrade visit the following URL and find the link for your Snom phone model:http://snom.provu.co.uk/sw/
Alternatively, if you have a large deployment of phones you wish us to manage, then ask us to update them through our provisioning service.
ProVu can offer scheduled overnight firmware upgrades for Snom phones. If we manage your phones, we can configure such that firmware upgrades happen out of business hours. Your customers won't ring your support desk when a phone suddenly starts upgrading in the middle of the day.
Please contact us to discuss your automatic configuration options.
Yealink Tip - VoIP on the Go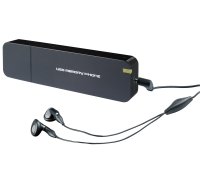 The Yealink USB Memory Stick Phone is a nifty little gadget for the VoIP user on the go.
Working as both a VoIP phone and memory disk, all the information you need to call over IP can fit in your pocket and can be taken anywhere. This small USB memory stick holds your softphone account information, contact list and chat history.
In stock, available for next working day delivery. RRP £34.00
Key Features:
USB Memory Stick and Soft Phone Combined.
Auto Runs on any Windows PC without Additional Installation.
Built in Sound Card.
Stereo Earphones Attached.
Echo Cancellation.
1G Independent Storage Memory.
Trade and volume pricing, along with stock status is available to view on our Online Price List
If you do not currently have a username and password to access this information, please contact us and we will be happy to supply you with one.
For ProSys customers, the product part code USB-MK3 is now live enabling you to pre-order on line.
Ex-Demonstration Stock
ProVu have a number of demonstration Snom, Siemens and Linksys products available at very reduced prices. All products are of high quality and available for next day delivery.
Please note that these items are subject to a reduced warranty period and no technical support is included with the purchase.
A full list and details of all the products available at a reduced price can be found at: ProVu Ex-Demonstration Stock
Missed a previous months newsletter? No worries, look at the ProVu Newsletter Archive.