October 2010 Newsletter
In this edition we have news of:
Meet our new MD...Darren Garland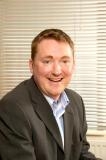 Here at ProVu we are very pleased to be able to introduce our new Managing Director Darren Garland who will be joining us from Monday 4th October 2010
Darren's background is in sales and marketing of software applications and communication solutions, this is particularly relevant as ProVu continues to expand its range of products and services to it's UK channel partners.
Darren will oversee the company embracing new strategic initiatives including the company entering into additional markets.
All of those attending the Convergence Summit will get the chance to meet Darren as he will be attending the event with Ian Godfrey
For more information or to speak to Darren please contact ProVu on 01484 840048
---
The Snom 300 is officially approved for use with Microsoft Office Communications Server

The Snom 300 phone is now officially recognised by Microsoft as supported with OCS 2007R2, their unified communications system. OCS firmware has been in development for most Snom phones for some time and is now mature enough to gain Microsoft approval for use. The Snom 300 is unique to OCS due to it's much lower price in comparison to other OCS telephony devices.
ProVu will be announcing its OCS programme shortly. If you wish to know more, register your interest now by e-mailing contact@provu.co.uk.
The full story on the Snom website
The official list of approved devices (showing the snom 300) on the Microsoft website
---
Convergence Summit 2010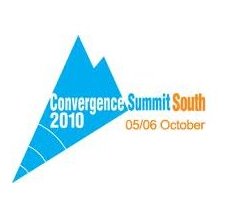 ProVu are proud to be appearing alongside Snom at the Covergence Summit 2010
If you are also going to be attending the event then please let us know.
Either contact us on 01484 840048 or e-mail contact@provu.co.uk
We look forward to seeing you there.
---
Snom 821 and Meeting Point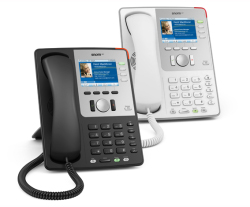 STOCK UPDATE
We have stock in of the Snom 821 in both black and white available for next day delivery. We are expecting our next delivery of them mid-end of October.
We are anticipating the delivery of Snom Meeting Points by the end of the week
For more information or to place an order please call 01484 480048
---
M9 update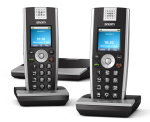 Snom M9 in stock and ready for next day delivery
The Snom M9 comes with 2 handsets and a basestation.
More Information on the Snom M9
To place your order either contact ProVu on 01484 840048 or e-mail contact@provu.co.uk
---
Snom High Footstand - a bargain at £5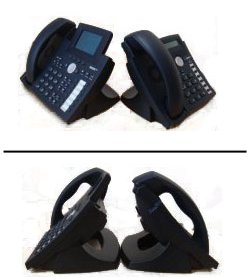 Modernise the look of your Snom 3xx series phone with a stylish footstand.
They are a bargain at only £5 each and will be sold on a first come, first served basis.
To place your order either contact ProVu on 01484 840048 or e-mail contact@provu.co.uk
More information on the Snom 3xx series VoIP phones
---
Website Update

We think Kate has been doing a fantastic job - take a look for yourself.
If you have any feedback on our new and improved website please feel free to let us know.
Click here to see the progress
---
Snom Training Day

Tuesday 9th November 2010 in London
---
Not only will you leave us having had a fun-filled and informative day, you will also walk away with the following:
Snom 870 Touch Screen Executive Business VoIP Phone, RRP £295.00
ProVu Snom Technical Guide - "101 Things You Didn't Know a Snom Phone Can Do".
Snom Accreditation Certificate
Snom Certified Value Added Reseller Status
Refreshments and Buffet Lunch
Invaluable Knowledge about VoIP and Snom
For more information and to book your place please click on the link below:
---
Clearance Stock
ProVu have a number of clearance Snom, Gigaset and Linksys products available at very reduced prices. All products are in as new condition (unless otherwise stated) and available for next day delivery.
Please note that these items are subject to a reduced warranty period and no technical support is included with the purchase.
A full list and details of all the products available at a reduced price can be found at: ProVu Ex-Demonstration Stock
---