March 2009 Newsletter
Welcome to March's VoIP Updates at ProVu.
In this edition we have news of:
---
'Green VoIP' - Reduce your Carbon Footprints with Snom Phones

Another reason to choose Snom VoIP phones!
A recent study has proved that Snom are the most economical VoIP phones in terms of power consumption.
Over a three month period, researchers at a Frankfurt University conducted tests on 23 VoIP phones by seven well known manufacturers. Snom is a clear eco friendly winner, with the lowest power consumption in every comparable product class, in every scenario; idle mode, conversation and three way conference.
It's good to be green! With Snom phones using less power than their competitors, not only are you helping the environment but also saving money on electricity costs.
Read the full 'Green VoIP' Press Release
---
Invitation to Unified Communications Exhibition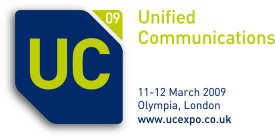 ProVu and AVM invite you to meet with us at Unified Communications 2009.
The exhibition incorporates both VoIP for Business and Visual Communications.
Come and see us and the AVM 7270 all in one mini phone system for small businesses.
---
Wednesday 11th and Thursday 12th March 2009
Stand 718.
From 9.45 to 16:30 Wednesday, to 16:00 Thursday
National Hall, Olympia, London
Near the bar!
---
Konftel 300IP SIP Conferencing Phone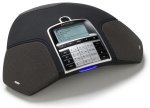 Experience and combine all the great advantages of a desk conference phone and VoIP! The Konftel 300IP desktop conferencing phone, ideal for meetings and boardrooms. The first IP conferencing phone to be sold by ProVu Communications is available to order now.
The Konftel 300IP has been tested with leading UK internet service providers and our range of IP telephones systems.
---
Key Features:
2 Configurable SIP accounts
Record and store conference calls on included memory card - up to 2GB/35 hours
Power over Ethernet
Wideband audio - G.722
Range up to 3 metres - Suitable for 10 people
Additional microphones available to expand range
Inbuilt 5 way conference calling
LCD display screen - 128x64 px
Phonebook - 1000 entries
Call hold, call transfer, calls list
More Information on Konftel 300IP Conferencing Phone
---
Training and Open Day Events at ProVu in April 2009


AVM Morning and ProTalk Afternoon - Tuesday 28th April 2009
Observe ProTalk and AVM in action! Home, office and warehouse/factory solutions.
Sales based day. Free admission with invitation. Information to follow.

Snom Training Day - Wednesday 29th April 2009
Following the success of previous training days, ProVu are to hold one full day of Snom training. Addressing both commercial and technical issues regarding Snom phones and VoIP.
The day will be hands on with real-life examples and practical demonstrations. We hope you will leave with lots of fresh ideas about Snom phones. Questions are encouraged with lots of participation. It really is a fun day out, especially with lunch included.
More information and agenda to follow. Spaces are limited. If you are interested in attending, please contact us.
---
ProTalk Offers High Availability - Backup in case of Hardware Problems

Worried about phone system reliability? Two systems can save your bacon!
With ProTalk VoIP PBX systems, the offer of a high availability (HA) PBX platform with Asterisk is available. This is essential for larger systems in case of hardware problems or need for maintenance with no loss of service. Importantly calls and emergency dialing are still possible if the primary system is disconnected.
Install two identical PBXs, one primary and one secondary. In the event of a problem with the primary system, the secondary system will automatically take over. Fail-over currently takes 7 to 10 seconds to complete - Less time than it takes for panic to set in!
Settings are synchronised between the two systems in real time so the backup system is always ready in case of an outage. The dual system shares an IP address meaning phones are none the wiser.
A special card will connect your ISDN lines to the currently active system.
Impressed? We were too! High availability has given us the confidence to recommend ProTalk for even larger installations such as call centres.
More information on our range of IP Telephone Systems
Please contact us to discuss your requirements and high availability options further.
---
Snom Tip - ProVu Provisioning

ProVu currently manage upwards of 20,000 Snom VoIP phones on our provisioning server and happy for more, so we've been improving the service. The service is not just about initial configuration, but also ongoing management of IP telephones across the world.
---
One new feature we particulary find to be an advantage is scheduled overnight firmware upgrades for Snom phones. If we manage your phones, we can configure such that firmware upgrades happen out of business hours.
Your customers won't ring your support desk when a phone suddenly starts upgrading in the middle of the day.
Contact us to discuss your automatic configuration options.
---
Siemens Gigaset Tip - Bluetooth with the S685IP

For the third month of the year, we bring you three mini Siemens Gigaset tips regarding bluetooth and the Siemens Gigaset S685IP
Try them now:
Inbuilt bluetooth capability allows you to connect any commercial brand of Bluetooth headset and talk hands free. You most likely already have a headset available to use with a desk or mobile phone.
Don't forget to be green and switch the headset into ECO mode to reduce power consumption by up to 80%!
Transfer the vCard contacts to and from your mobile phone or PDA.
These tips also work for S68 handsets connected to A580IP or C475IP base stations.
---
Ex-Demonstration Stock
ProVu have a number of demonstration Snom, Siemens and Linksys products available at very reduced prices. All products are of high quality and available for next day delivery.
Please note that these items are subject to a reduced warranty period and no technical support is included with the purchase.
A full list and details of all the products available at a reduced price can be found at: ProVu Ex-Demonstration Stock
---