January 2011 Newsletter
In this Months Newsletter, you will find information on all the latest product releases and up and coming partner events.
We hope you had an enjoyable holiday and look forward to working with you all in 2011!
Aastra Arrival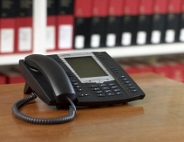 We are delighted to announce that as of January 6th, we have been appointed as a Distributor for the Aastra range of SIP phones and accessories.
We are entering a phase of rapid growth and seeing demand for our automated fulfilment and provisioning services increase, we feel it is therefore an important part of our growth strategy to be able to offer these services across a wider range of quality products.
All the Aastra models are in stock and available for next day delivery
For all our customers using our ProSys on-line ordering, the Aastra phones are now listed and can be ordered via the ProSys on-line ordering system.
Our automated Provisioning platform has now been developed to accommodate the Aastra phones. So for all our service provider customers and PBX installers wanting to deploy phones in volume or on a regular basis you can now order Aastra phones and have them provision automatically out of the box.

For more information and to place your order please contact us.
ProSys - an in-depth look into Phone Management

The ProSys Phone Management Portal provides resellers with an effective tool for managing their entire phone deployment.
It is a valuable aid for support personnell as it enables them to search for phones by MAC address, plus view phone settings and history as well as control all firmware upgrades.
Benefits of using the phone management portal:
Search for phone by MAC address
Log of phone status information and errors
Log of firmware changes
Ability to edit settings on phones (e.g. change the SIP username and password)
Makes life easier for your support staff
Faster resolution of problems, leading to more cost efficiency
For more information and to start using ProSys please contact a member of the ProVu team
ProVu The UKs First Gigaset Pro Distributor


Gigaset and ProVu would like to invite you to the launch of the new Gigaset Business Class IP Telephony range.
This product launch provides resellers with the first opportunity to hear from Gigaset about their new product portfolio for the business market.
The event is being held at the Institute of Engineering Technology in London on the afternoon of Thursday 10th February 2011.
More information and to register interest in attending the event can be found here: Gigaset launch
snom Certified Engineer Training - 15th and/or 16th February 2011

UK based Training and Accreditation course hosted in Leeds, West Yorkshire coming up on 15th and/or 16th February 2011.
The snom training and accreditation program is designed to give snom resellers and partners a qualified insight into the snom products, SIP and VoIP industry, sales and technical training and deployment and support of the snom product.
Following completion of the SCE accreditation course the engineer will benefit from a snom qualification and award his or her company with increased discount on purchases.
For more information and to book your place please contact us on 01484 840048
New Product News

We are pleased to announce that we are now selling the Technicolor TG585v8 Router
The Technicolor (formerly Thompson) TG585v8 enables real time multimedia content streaming over Wi-Fi network everywhere in the house.

For more information and to place an order please call us on 01484 840048
Remember, if you have any feedback on any of our developments please feel free to let us know.
Take a look around our website
Clearance Stock

ProVu have a number of clearance snom, Gigaset and Linksys products available at very reduced prices. All products are in as new condition (unless otherwise stated) and available for next day delivery.
A full list and details of all the products available at a reduced price can be found at: ProVu Clearance Stock
To unsubscribe from the newsletter please click here