July 2010 Newsletter
In this edition we have news of:
---
And NEW this month.... The ProVu ProTalk IP Door Entry System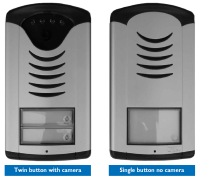 We are pleased to announce the launch of our new ProTalk range of IP Door Entry systems.
It is the first pure SIP door entry phone on the UK market.
These slimline door units are designed for outdoor use. There are single and dual button models both either with or without video camera. The unit simply registers as a SIP PBX extension; callers can be spoken to and also viewed from a PC screen or the screen of an IP phone such as a snom 821 or 870.
Relays for door switch control are integrated in the unit. You release the door using DTMF.
ProVu also offer a range of compatible door entry control components such as magnetic locks, battery backups and keyfobs.
We will be shortly holding a series of open days for resellers to come and view the new door entry systems at our Huddersfield head office.
More information our the new IP Door Entry System.
For demonstration dates, or for further product information please contact Ian Godfrey at ProVu on 01484 840048 or e-mail ian@provu.co.uk
---
She is the one and only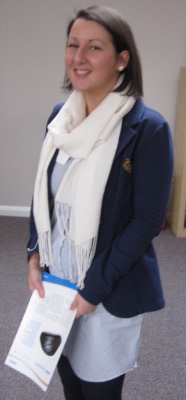 For those of you who don't know, Caroline left us in May and is now pursuing her dream of being a publisher by working for a fashion magazine
Caroline will be greatly missed after the 5 years that she has spent being an integral member of the Provu team
All of those who have had the pleasure of dealing with Caroline in the past will know how good she was at her job. It was a shame to see her leave but hopefully she will come back and visit next time she passes by the office.
Caroline's replacement is Rebecca, who is settling in well.
Everyone at Provu wishes Caroline all the best with her new job
Good Luck Caroline! :-)
---
Snom 821 arrives in stock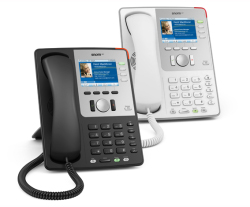 Here at ProVu we have been getting very excited for the arrival of the new Snom 821
The Snom 821 has all the same features and functionality of the Snom 820. The key new features is the upgraded network switch with gigabit pass through. This removes the bottleneck for computers attached to the network through the phone.
Click for more information about the Snom 821 or e-mail contact@provu.co.uk
---
And the election winner is...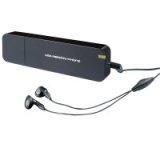 Congratulations to Minotaur IT Ltd who was selected from our entries in the election competion and won a Yealink USB Phone!
The winner of the election was the Snom Party with their 870 IP phone - we look forward to seeing their next step.
I'm sure you will be delighted to see that we had one winner unlike the other elections that have been happening.
And the Snom 870 goes to...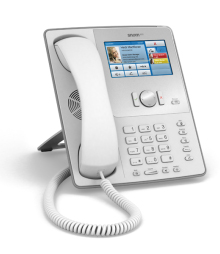 A big Snom Congratulations to our winner of the Snom Raffle at Channel Expo ... David Brown from FALCON COPIERS!! who has won a Snom 870 Executive Touchscreen Business VoIP Phone
Provu appeared at the Channel Expo 2010 in London on Wednesday 12th May - thank you to all those who came to see us :-)
We had a great time and were able to put faces to many of the people that we speak to on a regular basis.
At the Channel Expo, on show we had all of the latest products from Snom including the PA1 SIP Public Announcement System.
---
Snom VAR Accreditation Training Day
We've booked in the next round of Snom training days
| | |
| --- | --- |
| Tuesday 14th September 2010 | Huddersfield |
| Tuesday 9th November 2010 | London |
Not only will you get to meet the people that you talk to on a daily basis, you will also get the following while on the training course:
Snom 870 Touch Screen Executive Business VoIP Phone, RRP £295.00
ProVu Snom Technical Guide - "101 Things You Didn't Know a Snom Phone Can Do".
Snom Accreditation Certificate
Snom Certified Value Added Reseller Status
Refreshments and Buffet Lunch
Invaluable Knowledge about VoIP and Snom
For more information and to book your place please click on the link below:
---
Introducing for the first time...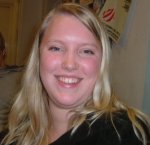 Rebecca Naylor (Becky)
Becky took over from Caroline as the Sales Coordinator on May 10th.
Becky joins us from Huddersfield University where she has just finished her four-year degree in Advertising and Marketing Communications
She would like to thank everyone at Provu for making her feel very welcome and part of the team.
Becky has taken over all Sales enquiries from Caroline so please feel free to contact her on 01484 500548
---
It's getting hot in here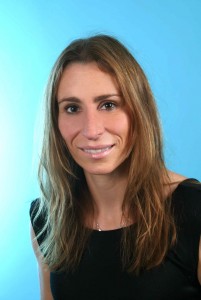 Snom UK Sales Manager Nelly Monkhouse has appeared in the well known Comms Dealer magazine, Issue 12 in May.
Nelly talked about the history behind the Snom along with their market strategy, she also mentioned that 'HD voice was a great selling point that Snom brought to the marketplace'
Along with all the important information about Snom there were also some fun facts about Nelly:
Nelly drives a VW Beetle
Her favourite film is La Vita e Bella (Life is Beautiful)
Nelly's best holiday was to Australia
So there we are, a few bits of information you didn't know about Nelly!
---
A 'How to' guide on RMA-ing a faulty product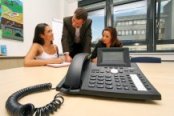 Here at ProVu, we appreciate that sometimes goods can go faulty, and we will always attempt to remedy the problem as quickly as possible.
To make things clearer for you we are outlining our RMA procedure below.
First, you will need to check that the product is still under warranty, if it is not then any repair may be chargable
The warranty on products we supply are covered by a 12 months return to base warranty as standard (this time begins when the product is despatched)
To register an RMA, you will need to go to our RMA form using this link: ProVu Online RMA form. This website will let you check the warranty information on the product.
The next step is that you will be contacted by a ProVu engineer to diagnose and verify the problem. Many problems get sorted out over the phone. Many 'Faults' are simple configuration diffculties.
If the product needs to be returned, then you will be emailed an RMA number together with complete return instructions.
---
How you can help
Provide as much information as possible about the nature of the fault.
Don't return the product until you have an RMA number. If it arrives and is not faulty, we will make an inspection charge.
Consider using ProSys to provision phones with your users settings. Many faults are just users have difficulty with basic settings.
---
New Firmware for the Snom M3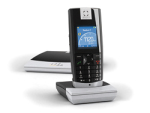 Many users are facing problems with their handset speakers being broken or not working as expected. If you are facing the same issue then perform an firmware update.
Instruction on upgrading to latest version can be found by clicking: here
---
Snom Top Tip of the Month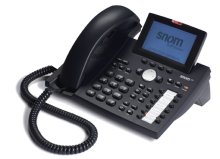 Directed Blind Transfer
It's possible to perform a blind transfer to a pre-designated number by setting the key event to F_TRANSFER:12345 (where '12345' is the extension number you are transferring to).
You can also deflect a call in this manner too when it is incoming. This means you can transfer a call without answering it.
---
Practical uses
The PA
Often a PA will receive all the calls for their boss, to filter the calls. By setting up a dedicated directed transfer button, the PA can blind transfer the calls to the boss with one key press.
The Cordless phone
Many people have a Snom desk phone on their desk and also a SIP cordless phone. By setting up a dedicated button, if you need to go mobile then hit the button and answer your cordless phone. A one touch transfer to cordless.
The Busy Receptionist
In larger organisations, PBXs tend to be arranged with queues or call groups for teams. So sales, customer services etc.
By setting up dedicated buttons for this teams, the receptionist can transfer the calls faster. As soon as it becomes obvious the caller needs the sales team, the reception can hit the dedicated button to transfer the call to the sales team. One push for fast call handling.
---
Ex-Demonstration Stock
ProVu have a number of demonstration Snom, Siemens and Linksys products available at very reduced prices. All products are of high quality and available for next day delivery.
Please note that these items are subject to a reduced warranty period and no technical support is included with the purchase.
A full list and details of all the products available at a reduced price can be found at: ProVu Ex-Demonstration Stock
---
Missed a previous months newsletter? No worries, look at the ProVu Newsletter Archive.