February 2009 Newsletter
In this edition we have news of:
---
ProVu - The Snow Edition!
Obviously the gods have been listening to our announcement regarding the launch of the Snom Snow Edition Range. Celebrating with snowy scenes sweeping the country.
Despite the coverings and icy conditions, ProVu have been braving the weather this February to ensure our office has been open each day.
VoIP technology has come into play allowing some team members who were snowed in to work from home on our telephone system, answering calls to the office, to their DDI's and any calls transferred. You won't have noticed any difference!
Our couriers have managed to collect and deliver all but one parcel on next day service despite the weather. (To a rural spot in Wales, so I think we can be forgiven!)
---
ProVu Achieve Cisco Select Partner Status
Tim and Paul have had a busy start to 2009 taking part in Cisco training days and examinations in order for ProVu to become a Cisco Select Partner.
Of course they passed with flying colours! Affirming and strengthening our expertise in VoIP and VoIP products.
2009 plans for more Cisco products available for ordering and auto configuration.
Current Linksys by Cisco Product Range.
---
Come and see us at the Unified Communications Exhibition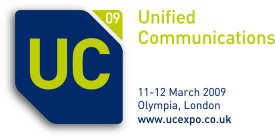 ProVu are partnering with AVM to exhibit at Unified Communications 2009.
The exhibition incorporates both VoIP for Business and Visual Communications.
Come and see us!
Wednesday 11th and Thursday 12th March 2009.
Stand 718.
From 9.45 to 16:30 Wednesday, to 16:00 Thursday.
National Hall, Olympia, London.
Planning to be at the exhibition? Arrange a meeting time:
More information available at: UC Website
---
Siemens Gigaset A58H Slave Handsets Arrive

February sees the arrival of the A58H Slave Handset, compatible with all Siemens Gigaset IP Basestations.
The A58H is the entry level handset for the Siemens Gigaset IP Phone range.
With an RRP of £26, the A58H is a great entry level, low cost solution for a VoIP DECT handset.
In stock now, ready to despatch for next working day delivery.
Key Features:
ECO DECT and GAP Compatible
210 hours standby time and 17 hours talk time
Range indoor up to 50 meters and up to 300 meters outdoor
Illuminated B/W Display and Keypad
Handsfree Speakerphone
150 Numbers & Names
Call Transfer
6 phones can be connected to 1 Siemens DECT base station
Alternatively register up to 6 handsets with the AVM 7270's integrated DECT base station.
The A58H slave handset matches the handset sold with the A580IP base station. As with all Siemens DECT IP phones, this handset will also register with either the C475IP or S685IP base station as full compatibility is offered within the IP range.
---
Office Protection with Power over Ethernet

PoE is fast becoming more popular with an increased number of ProVu customers and resellers using it in installations.
PoE capability combines the requirement for data connectivity and power supply down the same Cat5 cable.
Key Benefits:
One set of wires: Simple installation, saving space, time and cost of separate power cabling.
Cost effective: Device can be plugged in and powered on wherever there is an Ethernet port.
Back-up power failure: A single UPS can guarantee power to your IP telephones in the event of a power outage.
Remote management: Eliminating the need for a power or reset switch.
Efficient: No need for electrician or lots of messy power extension leads, again saving time and money.
ProVu have a distribution agreement with Phihong to distribute their range of PoE injectors and splitters.
The full range of Snom Desk VoIP Phones are PoE compatible.
---
ProVu Telephone Systems Designed for Travel Companies and Call Centres

Recently ProTalk IP telephone systems have been installed by our resellers within busy travel companies and call centres.
This placement maximises key features of our in-house developed software, such as:
Latest Technology: Connect to existing lines and to the Internet for VoIP services.
Save Money: Eliminate any call divert charges by porting geographic numbers to VoIP.
Free Internal Calls: Eliminates internal call charges.
Unified System: Connect all remote offices and home workers as one telephone system.
Improve Operator Performance: Live wallboards provide visuals of detailed statistics on calls and agents even when working from home.
Software Integration: Combine with dispatching software eg: Autocab for Taxi Companies.
If you are interested in ProTalk systems more information is available on the ProTalk Website.
Apply to become a ProTalk Reseller
---
Snom Tip - Valentines Gifts for Geeks
Snom Ring Tone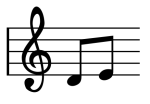 ProVu's December newsletter featured a festive ringtone for you to download to your Snom phone. The ProVu provisioning server had approximately 300 Snom phones set to play 'jingle bells' over the Christmas period.
As 14th February approaches, spread a bit of love in the air with our special Valentines day ringtone. (Warning: This could be a little too soppy for some!)
Choose 'Identity 1' from the Setup menu on the left hand side of the configuration screen
Change your Ringtone setting to 'Custom Melody'
Into the 'Custom Melody URL' field enter the following address: http://snom.co.uk/love_snom.wav
Hit the 'Save' key
Snom Idle Screen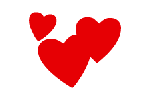 Last month our 'Snom Tip' detailed how to change the idle screen of either a Snom 360, Snom 370 or Snom 820, through XML format.
Not had the time to try it out yet? We've prepared an image for a Snom 360.
Carry out these 3 easy steps to get a heart logo on your 360 idle screen, or on someone elses Snom Phone you want to be your Valentine this year!
Choose 'Identity 1' from the Setup menu on the left hand side of the configuration screen
Into the 'XML Idle Screen URL' field enter the following address: http://snom.co.uk/heart.img
Hit the 'Save' key
A screen shot is also available to help you with the ringtone and image: Valentines Gifts for Geeks.
---
Siemens Tip - An Easy Guide to Call Transfer

Call transfer on Siemens Gigaset handsets is a little trickier than on Snom Phones.
Here's a 'How To' Guide to make it easy!
Answer call.
Press the left soft key. The caller will hear hold music.
a) Scroll to internal number.
b) Dial the number you wish to transfer the call to.
Press send.
Can select between the two calls using the up and down keys.
a) Press right soft key to conference all 3 users.
b) Press left soft key- press option, select down to call transfer.
You can also web browse to the base unit's IP address to change the settings in order to 'hang up' on call transfers automatically rather than perform an attended call transfer.
---
Ex-Demonstration Stock
ProVu have a number of demonstration Snom, Siemens and Linksys products available at very reduced prices. All products are of high quality and available for next day delivery.
Please note that these items are subject to a reduced warranty period and no technical support is included with the purchase.
A full list and details of all the products available at a reduced price can be found at: ProVu Ex-Demonstration Stock
---