March 2011 Newsletter
In this Months Newsletter, you will find information on all the latest product releases and up and coming partner events.
Come and join us for our Aastra product launch
Aastra Portfolio: IP desk phones and the SIP DECT solutions

Some people say there is no such thing as a 'FREE lunch' - here at ProVu we beg to differ!
We will be running 2 sessions. One in the morning and one in the afternoon, so you can select the session that would suit you best
Morning session: 11:00 - 12:30
Lunch: 12:30 - 13:30 (attended by all)
Afternoon session: 13:30 - 15:00
We will be hosting the launch of our new Aastra partnership.
We will be holding a prize draw for those who attend each session - the prize will be an 8GB ipod nano!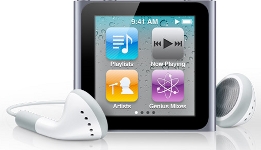 There will be limited places available so please make sure you book your place as soon as possible.
We will be showing you why you should buy your Aastra phones from ProVu along with product demonstrations and reviews.
Agenda
ProVu intro
Aastra Portfolio: IP desk phones and the SIP DECT solution
Launch of Redirection Services (RCS)
Provu's provisioning services
Phone management service
Q & A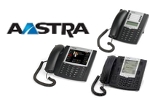 This event has now past.
10 cool things you can do with your snom desk phone

1. You can integrate video and can open doors with your snom phone when using the ProTalk Door Entry System
2. You can customise the screen of your snom phone
3. You can customise your ringtone
4. You can completely restyle your phone including touch screen buttons, icons and display colours (snom 370, 821 and 870)
5. You can customise the outside look of your phone with a DesignSkin
6. You can add images of your contacts so that when they call, their picture appears (snom 821 and 870)
7. Stream videos on your snom 821 or 870
8. You can charge your mobile through the USB port of your 821 or 870 snom phone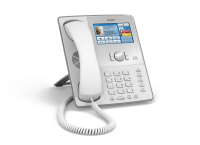 9. You can create your own custom apps
10. You can call people using click-to-dial

For more detailed information please visit our ProVu Blog
Please note: we do not offer support on the services not provided by us
Gigaset Mix and Match phones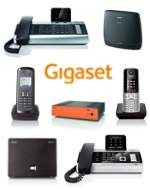 We are happy to say that we had a fantastic time on Thursday 10th February at the launch of the new Gigaset range of phones.
Although we are sad to see the C475IP, C47H, S685IP and S68H leave, we are very happy to welcome the new mix and match way of buying.
Choose your basestation and then your handsets seperately and create your own business IP solution.
Anti-Vandal ProTalk SIP Door Entry System

The ProTalk SIP Anti-vandal Unit with anodized aluminium cover to protect against vandalism, this unit is only available as a one button unit with colour camera (PT-Door 02CAV).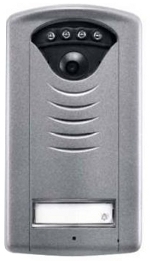 Door Entry Control Unit with IP Camera features:
Buttons to dial extensions or groups.
Backlit buttons.
Two internal SPDT relays for controlling a door opener or light etc.
Relays controlled individually by DTMF tones; and SIP Protocol.
Optional real-time IP camera viewed via a computer terminal.
View and talk to callers as well as opening the door remotely.
Camera permanently operational, not just during calls.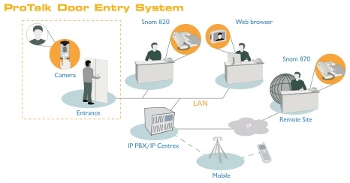 Follow ProVu on Twitter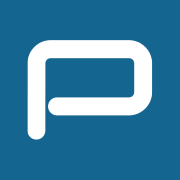 Did you know ProVu are on Twitter...
Follow us for up-to-date information on products, stock, news and events.

Yealink Announce Interoperability Partnership

Yealink now have Approved Compatibility with the following companies: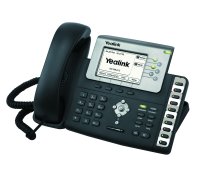 Asterisk Hosted VoIP Services
Broadsoft Hosted VoIP Services
Digium Hosted VoIP Services
3CX IP PBX
SARK IP PBX
NEC SV8100 IP PBX
Avaya ACM Traditional PBX
Avaya IP Office (from Version 7) Traditional PBX
NEC Infrontia Traditional PBX
NEC Aspire Traditional PBX
NEC XN120 Traditional PBX
This list will constantly grow as there are many new small hosted and IP PBX companies springing up all the time.
Please let us know if you use a name that isn't on this list and we can confirm whether it is compatible with the Yealink phones.
Yealink Products
You can contact us at contact@provu.co.uk
snom UK to demonstrate new VoIP solutions at the Unified Communications Expo
snom ONE plus
snom will be launching its complete telephone solution, the snom ONE Plus, to the UK market at Unified Communications Expo in Olympia on 8th - 9th March.
To find out more about the snom ONE plus, you can visit stand 717 in the Microsoft Partner Village at the UCExpo event.

Gigaset Training - coming soon!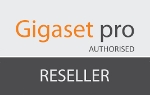 By completing the training, the reseller achieves certified status and becomes enrolled into the Gigaset Pro partner program with access to a wide range of added benefits, resources and services, including: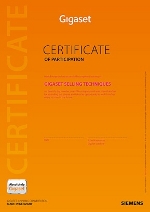 Partner locator
Rewards and joint promotions
Newsletters with special promotions, news, and more
Direct contact with Gigaset & distribution Partner sales
Priority technical support
Sales tools
Technical support tools
Company Certification (see opposite)
and much more
For more information please contact us on 01484 840048 or visit Gigaset Training
New Product News

With the launch of the Gigaset PRO range and Aastra SIP-DECT we have had an exciting month with lots of new products having been added to our website:
For more information and to place an order please call us on 01484 840048
Remember, if you have any feedback on any of our developments please feel free to let us know.
Take a look around our website
Clearance Stock

ProVu have a number of clearance snom, Gigaset and Linksys products available at very reduced prices. All products are in as new condition (unless otherwise stated) and available for next day delivery.
A full list and details of all the products available at a reduced price can be found at: ProVu Clearance Stock
To unsubscribe from the newsletter please click here