July 2011 Newsletter
In this Months Newsletter, you will find information on all the latest product releases and up and coming partner events.
This months features:
Gigaset DE700 and DE900 Rebate Scheme plus FREE training

ProVu and Gigaset will give you huge rebates on selling the Gigaset DE700 and DE900 IP Pro handsets throughout July.
When you purchase a Gigaset DE900 IP PRO from us and sell it onto your customer we will give you £60 credit to spend on your next order.
When you purchase a Gigaset DE700 IP PRO from us and sell it onto your customer we will give you £40 credit to spend on your next order.
There is no limit to the number of DE700/900IP Pro phones you can claim the rebate back on.
This offer will run until the end of July 2011 and whilst stocks last.
Proof of sale will be required.

Also FREE - a place on the Gigaset Pro Authorised Reseller Handset Training when you buy a Gigaset DE900 IP PRO.
To take advantage of these spectacular offers please contact a member of our sales team on 01484 840048 for more information and to get started.
You must be a Gigaset Pro Authorised Reseller in order to sell the the Gigaset Pro Handset range.
If you are not already a Gigaset Authorised Reseller you must book a place on the FREE Gigaset Pro Handset training course (Free when you purchase a DE900) in order to be able to purchase any of the Pro handset range.
To view upcoming dates please visit our Gigaset Training page
Aastra Promotion - buy 10 and get 1 FREE!!

Here at ProVu, we have been working closely with Aastra and are pleased to announce this fantastic offer
Through the month of July we are able to offer you a BUY 10 GET 1 FREE offer on the following phones:
There is no limit to the number of offers you can purchase.
To place your order and for more information please contact a member of the sales team
SARK Training Course

We would just like to Thank all those who came to our last training course and helped make it a great success.
Our next SARK Training course is taking place on 16th August at our Huddersfield Offices.
This accreditation course is for resellers interested in selling the SARK PBX systems including the NEW SARK 500 for small businesses.
This course is a must for any resellers interested in offering PBX systems and telephony services to their customers.
The cost of the course is £200.00 per engineer
The full day course will begin at 9.30am and finish at 5.00pm
There will be lunch and refreshments throughout the day
On successful completion of the course you will receive:
PBX manual
ProTalk Accreditation Certificate
In addition to the above they will also gain access to:
Sales leads for their area generated by the ProVu website
White-label sales and marketing material
Technical documents and access to the ProTalk technical support team
More information on the SARK Training Course and upcoming training dates
To book your place either contact ProVu on 01484 840048 or e-mail contact@provu.co.uk
Algo SIP Alert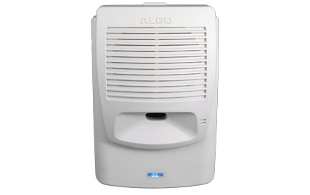 The 8180 SIP Audio Alerter is a loud ringing, paging and intercom device for use with SIP telephone systems.
It has two main uses. The first is as a loud ringer for use in places such as warehouses. The second use is as a paging and intercom system. It can operate in both these modes at the same time by appearing as two different extensions on your phone system at the same time.
When registered with a SIP server, one endpoint will play an audio file from internal memory upon ring detection. The second endpoint will auto-answer for voice paging or full intercom (two way audio).
Equipped with a high efficiency integrated amplifier and tuned high quality loud speaker, the 8180 is typically eight times louder than a telephone speaker. Several audio files are pre-loaded into the 8180 internal memory for ring sounds but users may also record or upload custom audio files, music, sound effects, or voice announcements.
One of the reasons we know this product works is because we use it in our own warehouse - it has been invaluable and worth every penny!!
E500H handset - suitable for hard of hearing/sight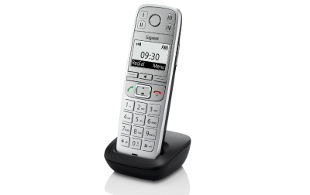 The easy-to-use Gigaset E500H is the intuitive handset designed for true calling comfort.
Thanks to large keys on the illuminated keypad and large font size on the high-contrast display, you can effortlessly navigate the menu and make calls.
Adjusting the volume to meet your needs is easy: the handset offers built-in easy volume control via a side key. Everyone can enjoy calling with the Gigaset E500H: it comes with enhanced acoustics. And you can even call hands-free with brilliant HSPTM sound quality. Furthermore, radiation-free5 ECO Mode Plus turns off the transmitting power when the phone is in standby.
Exceptionally comfortable design and easy-to-use features make the Gigaset E500H the truly intuitive handset for calling that's as pleasurable as possible.





snom SCE Partnership

Here are just some of the key benefits you can expect when partnering with snom in the UK as an accredited reseller:
snom Certification recognised worldwide
Access to preferential pricing
Up to 35% margin on products
Personal Account Management
Product bundles
Free technical support
Unlimited free sales support and advice
Access and listing on snomchannel.co.uk
Lead registration system
All you need to do is get yourself booked onto a snom training course.
Next snom Training course - August 9th and 10th
snom hardware products - 1st day (£150)
snom ONE software and hardware - 2nd day (£150)
snom hardware products and snom ONE software and hardware - 1st and 2nd day (£250)
The snom Certified Engineer (SCE) courses are run directly by snom
For more information, how to book your place and upcoming training dates please click on the link below:
IP Door Entry Compatibility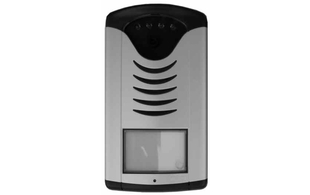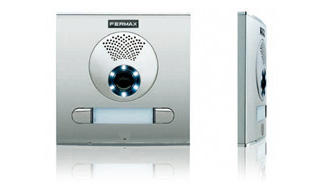 ProVu are delighted to announces that the New ProTalk Door Entry firmware supports integration with the Broadsoft hosted platform.
Recently, we have successfully completed interop testing of the ProTalk SIP door unit with Broadsoft platform (not broadsoft certified).
For a quick how-to guide to configure ProTalk SIP door unit with Broadsoft Server please see our blog.
For more information on the Door Entry products please visit our Protalk Door Entry Products page
Yealink Interop Agreements

1)- Official interop agreement with Avaya for their Aura Communication Manager PBX. See here - http://www.yealink.co.uk/avaya-aura-compliance/
2)- Official interop agreement with Cosmocom for their IPSmarxs softswitch. http://www.yealink.co.uk/yealink-announced-technology-partnershipwith-cosmocom-2/
For more information on the Yealink products please visit Yealink phones
Clearance Stock

Clearance and Ex-demo stock
ProVu have a number of clearance products available at very reduced prices. All products are in as new condition (unless otherwise stated) and available for next day delivery. View a list of clearance stock