December 2010 Newsletter
In this December Newsletter, you will find information on all the latest product releases and up and coming partner events.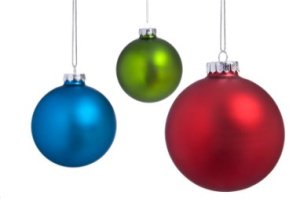 From all of us at ProVu Communications, we thank you for your continuing business and wish you a Merry Christmas and Happy New Year.
Keeping with the Tradition! Snom Jingle Bells Ring Tone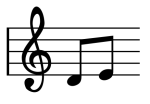 Due to popular demand, this is the third year we have brought you the 'Jingle Bells' ring tone to set onto your Snom phones.
Get a little more festive spirit by setting your Snom VoIP phone with a Christmas carol ring tone!
Have yourself a merry little ring tone by browsing to your Snom's IP address and following our easy guide:
---
Choose 'Identity 1' from the Setup menu on the left hand side of the configuration screen
Change your Ringtone setting to 'Custom Melody'
Into the 'Custom Melody URL' field enter the following address: http://snom.co.uk/jingle.wav
Hit the 'Save' key
A screen shot is also available to help you: Christmas Ring Tone
---
ProVu launch the new snom ONE at the Millenium Hotel in London.
ProVu would like to thank all those hardy resellers that braved the icy conditions to attend the snom ONE launch day.
With over 20 people making it to the Millennium Hotel we had an excellent morning with many questions and interesting technical discussions.
You can download the snom ONE presentation which was given by John Bennett at the launch from our website on the snom ONE page
If you missed the snom ONE launch and would like more product information please let us know and we will happily send this out to you.
For those of you who attended the snom ONE launch day there will be a discounted rate for the snom Certified Engineer Training - please contact us for more details on this.
---
snom ONE arrival - the perfect gift
We are excited to announce the arrival of the NEW snom ONE Yellow and Blue.
They have just arrived in stock and are available for next day delivery.
All snom phones automatically work via plug and play with the new snom ONE, so why not take a look at the snom phones we sell.
If you have any questions please contact us on 01484 840048
snom ONE yellow is optimised for small businesses for up to 20 extensions and combines all amenities and sophisticated communication features of a big-company digital system in an affordable and easy to use package.
snom ONE blue allows for unlimited number of extensions and is therefore flexible enough to handle the growth of any company! It is aimed at fulfilling the complex requirements of a corporate business telephone system at high scalability, reliability and ease of use. It is the perfect choice for growing companies that want to take advantage of maximising their economies of scale.
To place your order please call us or drop us an e-mail
---
NEW ProSys online ordering system
ProSys - the new and improved upgrade.
Our ProSys on-line ordering system has been available for a few years now, however with more and more of our resellers starting to use the system we have had Kate working hard on improving the look and feel of the system and making it easier to use.
To find out more about ProSys and our Phone Management portal click to view our new ProSys PDF:
To start using ProSys please email us for your secure login details:
---
Yule love the new Gigaset Provisioning - just in time for Christmas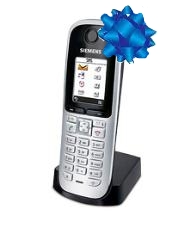 Provisioning
With the Gigaset cordless phones proving an ever popular phone for Christmas, we wanted to make sure that every one is aware that we now offer fully automated provisioning on these phones.
Gigaset and ProVu have been working together for some time to implement provisioning on these phones and we can now offer our usual range of features as we do with other products.
This gives our resellers the opportunity to take advantage of our white label drop shipping service and for your customers to receive their Gigaset system and just connect them and start to make calls.
If you wish to know more, please register your interest now by e-mailing contact@provu.co.uk
---
snom Certified Engineer Training - 25th to 26th January 2011

UK based 2 day Training and Accreditation course hosted in Leeds, West Yorkshire on 25th-26th January 2011
The snom training and accreditation program is designed to give snom resellers, partners and end user customers a qualified insight into the snom products, SIP and VoIP industry, sales and technical training and deployment and support of the snom product. Following completion of the SCE accreditation course the engineer will benefit from a snom qualification and award his or her company with increased discount on purchases.
Who should attend?
Reseller partners
Distributors
Vendor partners
End user customers
System administrators
Consultants
ISPs
ITSPs
For more information and to book your place please contact us on 01484 840048
---
Shipping over the Christmas period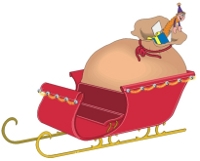 Christmas Shipping 2010 with Pass the Parcel
Last day for normal shipping is Wednesday 22nd December - this will be delivered on Thursday 23rd December
Orders placed on Thursday 23rd December will not be delivered until Tuesday 4th January 2011
Any deliveries to Scotland will not be delivered until Wednesday 5th January due to Bank Holidays
Christmas Shipping 2010 with Royal Mail
UK - Your last posting dates for Christmas are:
Sat 18 Dec 2010 Second Class
Tue 21 Dec 2010 First Class
Recorded Signed For™ has the same last posting dates as the 1st and 2nd Class service that the customer has chosen to apply it to
Wed 15 Dec 2010 Standard Parcels
Wed 22 Dec 2010 Parcelforce 48
Thu 23 Dec 2010 Parcelforce Next Day
Special Delivery™
Thu 23 Dec 2010 Special Delivery™
If you wish to know more, let us know by e-mailing contact@provu.co.uk
---
ProVu Christmas Opening Hours

Opening Hours over the Christmas Period
The office will close at 1pm on Friday 24th December and will open again on Wednesday 29th December
The office hours will be 10am until 4pm on 29th, 30th and 31st December
We will be closed for New Year on 1st, 2nd and 3rd January and will return on Tuesday 4th January 2011.
If you have any further questions please e-mail us at contact@provu.co.uk
---
Website Update

Kate (Website Editor) jetted off to South Africa on Thursday 9th Dec.
Take a look at the new developments that have been made to the website so far.
Remember, if you have any feedback on any of our developments please feel free to let us know.
Take a look around the website
---
Clearance Stock(ing Fillers)

ProVu have a number of clearance snom, Gigaset and Linksys products available at very reduced prices. All products are in as new condition (unless otherwise stated) and available for next day delivery.
Please note that these items are subject to a reduced warranty period and no technical support is included with the purchase.
A full list and details of all the products available at a reduced price can be found at: ProVu Clearance Stock
---
We hope you all have a very Happy Holiday and look forward to seeing you in the New Year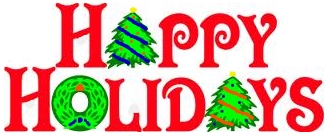 ---
To unsubscribe from the newsletter please click here
---