May 2010 Newsletter
In this edition we have news of:
---
ProVu General Election
Here's a little light fun based around the important decision which you will all be making on May 6th!
Below we list the representative candidates for each party.
Here's your chance to win a USB phone, so you can keep in touch from your offshore haven in case you decide to flee the country once the real votes are in!
For now - cast your vote in our election!

S685IP - Gigaset Party. Party Colours - Orange and White.
Voice for all, supporting both home and business users through connections with VoIP and PSTN. Flexible nature through cordless DECT and allowing all models of additional handsets to connect with the S685IP. Interested in future technology due to bluetooth connectivity.

870 - Snom Party. Party Colours - Blue and Yellow.
Definitely a leader, pioneering the evolution of VoIP phones with the introduction of a colour touch screen. WiFi connection, 5 way conferencing and clearer sound through wideband audio with KlarVoice, place the 870 at the forefront of change and future development.

T28P - Yealink Party. Party Colours - Green.
The new kid on the block and a favourite with 3CX users. With 6 SIP accounts, a 4 level greyscale customisable screen and 16 customisable keys, the T28P is the head of the Yealink party. Extension keypad available to add an extra 38 programmable LED keys to widen their demographic. Low power consumption figures also signal an eco friendly approach.
Voting closed
---
Auf Wiedersehen Snom 360!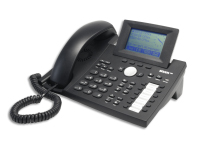 The Snom 360 entered into Snom's product portfolio back in 2005, positioning itself at the top of the 3xx series range.
Since then, Snom have launched the Snom 370 and the Snom 8xx series VoIP phones. Even so, the 360 has remained a firm favourite amongst loyal Snom users.
After five successful years, this telephone is still actively used every day by many ProVu customers and by the ProVu staff. Most of the ProVu team use Snom 360's, though somehow Alison managed to bag an 820 and Caroline an 870!
However, at the end of May we bid farewell to the Snom 360 as the product reaches end of life.
ProVu have taken the decision to still hold some Snom 360 stock for as long as possible and will honour standard 12 month return to base warranty. Firmware updates for the Snom 360 will also be available until 2012.
---
Come See ProVu and Snom at Channel Expo - Win an 870!

ProVu Communications Ltd and Snom Technology AG invite you to meet with us at Channel Expo 2010.
The exhibition is a great event for the whole channel community, bringing together resellers, distributors and vendors all under one roof.
Come and see us!
---
We will be demonstrating the current range and also provide the opportunity to preview future products from Snom Technology AG - including the Snom PA1, Snom Vision and Snom M9.

Come by our stand, drop your business card into the ProVu and Snom raffle to qualify for the chance to win a Snom 870 Executive Touch Screen VoIP Phone.
---
Wednesday 12th May 2010
Stand 494
From 10.00am to 4.00pm
National Hall, Olympia, London
Please let us know if you intend to stop by!
Register to attend for free online.
---
Yealink YHS32 Mono Headset - NOW IN STOCK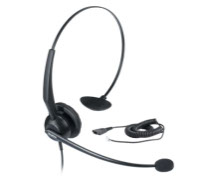 The new Yealink YHS32 Mono Headset is now in stock and available to order for next working day delivery.
The YHS32 headset is an over-the-head monaural headset, compatible with the entire range of Yealink VoIP Phones. (T20P, T22P, T26P and T28P).
The ultra noise cancelling technology improves excellent voice quality. Making it suitable for use by office workers, SOHO, or call centre staff.
---
Key Features:
Ultra noise cancelling microphone
Superb sound quality
Quick disconnect
330 degree rotatable microphone boom
Ultra light weight only 50g
Comfortable wearing, for all day use
Over-the-head style, can be used with right or left ear
Pliable steel headband, large size ear pad and padded T-bar
ActiveProtectionTM safeguards the user from high levels of acoustic burst
Trade and volume pricing, along with stock status is available to view on our Online Price List
If you do not currently have a username and password to access this information, please contact us and we will be happy to supply you with one.
For ProSys customers, the product part code YHS32 is now live enabling you to pre-order on line.
---
Tesco Cancels VoIP Service - Don't Throw Away Your Gigaset!

During the month of April, Tesco phased out its VoIP service, provided by Freshtel. Last month we heard that the service was to be closed down completely on the 27th April 2010.
Tesco offer Gigaset handsets to their UK customers when signing up to use their VoIP service. These phones are locked to the Tesco/Freshtel service.
As ProVu are the UK Distributor for Gigaset VoIP Products, we've been speaking with them to find out how we can help all Tesco customers who currently have a Gigaset DECT phone, which they cannot currently use with another VoIP provider.
ProVu can supply you with simple instructions as to how to unlock your Tesco Gigaset handset, so that it can be used with an alternate VoIP account from an ITSP or with your PBX.
For instructions on how, please just visit: http://gigaset.me.uk/
---
Snom Tip - Different Ringtones per SIP Account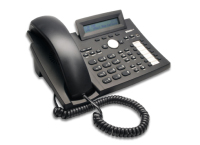 It is possible to set a different ringer for each SIP account on your Snom phone.
Snom 300 - 4 SIP accounts
Snom 320, 360, 370, 820, 870 - 12 SIP accounts
There are 10 built in ringers for your Snom phone, a silent tone, or you can use a custom ring tone.
This is useful if you have two people sharing the same phone, or if you have home and work accounts on the same phone.
Simpy browse to your Snom's IP address and following our easy guide:
Choose the 'Identity #' from the Setup menu on the left hand side of the configuration screen
Change your Ringtone setting to your preferred tone, silent or 'Custom Melody'
Hit the 'Save' key
---
Yealink Tip - It's Not Just Their Logo That's Green!

April 22nd 2010 saw the 40th anniversary of Earth Day, celebrated in more than 175 countries every year.
Many communities even go as far as to celebrate Earth Week, an entire week of activities focused on environmental issues.
This Earth Day, Yealink sent us over some figures of their range of VoIP phones power consumption levels. Putting them with some of the lowest figures within the VoIP market.
Switching to VoIP can not only save you money, but also lower your carbon footprint and energy consumption - better for your bank balance and the environment!
Yealink IP Phones Power Consumption Table: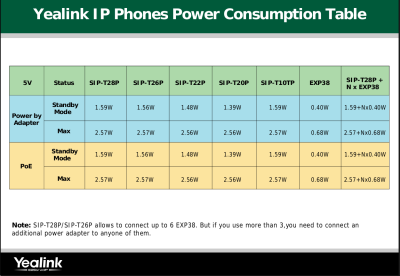 Click to enlarge
---
Ex-Demonstration Stock
ProVu have a number of demonstration Snom, Siemens and Linksys products available at very reduced prices. All products are of high quality and available for next day delivery.
Please note that these items are subject to a reduced warranty period and no technical support is included with the purchase.
A full list and details of all the products available at a reduced price can be found at: ProVu Ex-Demonstration Stock
---
Missed a previous months newsletter? No worries, look at the ProVu Newsletter Archive.