October 2009 Newsletter
In this edition we have news of:
ProVu Open the Official UK Snom Training Centre

ProVu ♥ Snom
ProVu are currently the only Snom distributor in the UK who are able to offer Snom Certified Training Courses, as Snom recognise our unrivalled technical expertise.
The first session operating in the UK will be on Tuesday 10th November at University College London.
---
We combine the launch of the UK Snom Training Centre with the arrival of the first touch screen VoIP phone by Snom. The London Training Day will be run using the latest and greatest Snom 870 Touch Screen Executive VoIP Phone. They're pretty fancy!
On the course, each attendee will receive:
Snom 870 Touch Screen Executive Business VoIP Phone, RRP £319.00
Snom WLAN USB Stick, RRP £34.00
ProVu Snom Technical Guide - "101 Things You Didn't Know a Snom Phone Can Do".
Snom Accreditation Certificate
Snom Certified Value Added Reseller Status
Refreshments and Buffet Lunch
Invaluable Knowledge about VoIP and Snom
Toying with the idea of attending? Here are some previous feedback comments:
Good quality of course material, with slides provided to look back at.
Amount of attendee participation was spot-on.
Excellent standard of presentation.
Great technical information - Tim and Paul were happy to adapt to work at any level.
Valuable question and answer session.
Ideal and conducive venue with yummy food.
Book your place early to avoid disappointment!
---
Berlin Snom 870 VoIP Phone Launch

We announced the anticipated arrival of the Snom 870 Touch Screen VoIP Phone last month. To celebrate it's release, Tim ventured over to Germany for the Snom launch party and get a sneak peek before the rest of us mere mortals!
While SIP(ing) on beer and wine, (sorry!) the guests at the party were treated to some entertainment by the Venusbrass band.
Have a look at the video on the ProVu YouTube Channel.
To keep the trend going of wacky yet wonderful celebrations, next person to order a Snom 870 wins a Snom Lilo and beach towel! We refuse to accept that summer is over just yet :)
The Snom 870's have only been in stock for a matter of weeks but are already proving popular. The touch screen drag and drop feature to transfer calls is really great!
---
Key Feature Recap:
Touch screen high-resolution TFT colour display (4.2 inches, 480x272 pixels, 25 bits colour depth)
Gigabit passthrough
WiFi connection via Snom WLAN USB WiFi stick
12 freely programmable virtual keys
Power over Ethernet
5 way conferencing
12 different SIP identities
29 Keys, 5 LED's
Photographic caller ID
2 USB ports
Trade and volume pricing, along with stock status is available to view on our Online Price List
---
Siemens Gigaset HC450 - Number One Security Gadget on The Gadget Show

Last month, Paul made his debut behind the scenes of the silver screen with a filming for the Channel Five programme The Gadget Show.
They'd heard the buzz about about the Siemens Gigaset HC450 Door Entry System and couldn't wait to review it, with a little help from ProVu.
The Gadget Show HC450 review was aired on Monday 21st September on Channel Five.
---
The feature revealed the programmes favourite five home security gadgets, putting the HC450 on the top of the podium in the number one spot!
The review demonstrated all the great features of the Siemens Gigaset door entry system. They were particularly impressed with the HC450's ability to allows users to check who is at the door while they are away from home. Even calling it "genius".
Don't worry if you missed it. Check out the video here! (Skip to 16 minutes for HC450).
---
****NEW**** ProVu Blog! Includes Technical Hints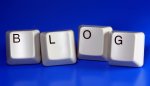 This month ProVu have taken on a new technical recruit- a reet Yorkshire lad in the form of Chris, whose first task was to create a ProVu Blog.
Along with news updates and product announcements, the key aspect of the blog is to document technical hints for all things VoIP.
---
On the 'technical hints' section, all the frequently asked technical questions we answer on a daily basis or any interesting solutions we come across to common issues will be blogged. We'll note anything from preferred firmware versions, to matters regarding busy lamp fields or call transfer.
We hope that the blog will become a useful resource as your first point of call when any technical issues arise in order to solve your troubleshooting questions.
There are also fields to comment on topics to voice your opinion on a subject or to ask further questions.
Check out the New ProVu Blog - Online Now!
Want VoIP on the Go? Try the Yealink USB VoIP Phone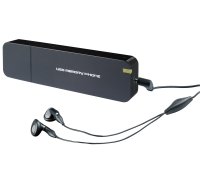 The Yealink USB Memory Stick Phone is a nifty little gadget for the VoIP user on the go.
Working as both a VoIP phone and memory disk, all the information you need to call over IP can fit in your pocket and can be taken anywhere. This small USB memory stick holds your softphone account information, contact list and chat history.
In stock, available for next working day delivery. RRP £34.00
---
Key Features:
USB Memory Stick and Soft Phone Combined.
Auto Runs on any Windows PC without Additional Installation.
Built in Sound Card.
Stereo Earphones Attached.
Echo Cancellation.
1G Independent Storage Memory.
Trade and volume pricing, along with stock status is available to view on our Online Price List
If you do not currently have a username and password to access this information, please contact us and we will be happy to supply you with one.
For ProSys customers, the product part code USB-MK3 is now live enabling you to pre-order on line.
---
Snom Pricing Updates - Place Your Orders Now!

Snom pricing has been held since the beginning of 2009. Unfortunately now due to the sinking Pound against the Euro, ProVu are having to revise pricing on all products within the Snom range within the next few days. These pricing changes will take affect from Thursday 1st October 2009.
Therefore we recommend to benefit from better Snom pricing, you place your orders now!
Online Trade Pricing
Remember the ProVu Trade Price List is now published online. We no longer email out a PDF pricelist every month. This allows you to instantly access our latest prices and stock status.
Benefits:
Live pricing
Real time stock status
Eliminate any risk of misquoting on price or delivery times
Keep up to date with latest offers
Access requires a user name and password. Please reply to contact@provu.co.uk to apply for yours or for any other pricing information.
This information has always been available to our ProSys (e-ordering) customers, but now we have made it available to all Trade Customers.
---
Snom 'Spooky Special' Trick and Treat - Halloween Ring Tone and Photo Caller ID
Scare your colleagues on the 31st of October by working a little Hocus Pocus.
Just web browse to your Snom's IP address and cast the following spells:
(No eye of newt or toe of frog required).
---
Spooky Halloween Ring Tone!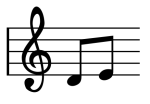 On any Snom VoIP Phone, you can set a customised ring tone through the web interface.
Talk to us about provisioning your phones - the Christmas 'jingle bells' ring tone was requested by over 200 phones on our provisioning server.
---
Select which 'Identity' you're using from the Setup menu on the left hand side of the configuration screen
Change your Ringtone setting to 'Custom Melody'
Into the 'Custom Melody URL' field enter the following address: http://snom.co.uk/laugh_s.wav
Hit the 'Save' key
A screen shot is also available to help you: Spooky Ringtone
Creepy Caller ID!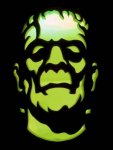 Whatever model of Snom VoIP Phone you have, you can set an image for outgoing photographic caller ID.
If you then ring someone who has a Snom 820 or Snom 870, they will see your mug shot on the screen when receiving an incoming call. You could even set your company logo.
We hope your faces aren't as frightening as our Halloween example!
---
Select which 'Identity' you're using from the Setup menu on the left hand side of the configuration screen
Click on the 'SIP' tab on the different menu pages belonging to the identity in use.
Change your 'User picture URL' to: http://snom.co.uk/Monster.jpg
We tested it out in the ProVu office - See how it looks!
Screen shot help: Creepy Caller ID
---
Ex-Demonstration Stock
ProVu have a number of demonstration Snom, Siemens and Linksys products available at very reduced prices. All products are of high quality and available for next day delivery.
Please note that these items are subject to a reduced warranty period and no technical support is included with the purchase.
A full list and details of all the products available at a reduced price can be found at: ProVu Ex-Demonstration Stock
Missed a previous months newsletter? No worries, look at the ProVu Newsletter Archive.