September 2011 Newsletter
September 2011 Newsletter
In this Months Newsletter, you will find information on all the latest product releases and up and coming partner events.
This months features:
---
ProVu welcomes Jan to the Team!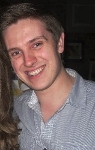 ProVu are pleased to welcome Jan as our new Sales and Marketing Co-ordinator. Jan graduated last Summer in Marketing at the University of Huddersfield.
Since leaving University Jan has worked as part of the Councillor Support Team at Kirklees Council. Jan enjoys spending time with friends and family, meeting new people, travelling, and listening to a vast selection of electronic music.
---
Cisco Switches and Ethernet cables

Due to many requests and with our aim to be your One Stop Shop for all your Communication needs, we are pleased to announce that we will be offering new ranges of Cisco switches and Cat5E Cables at fantastic value.
More information about Cisco switches
---
SARK PBX now features SIP multicast for automated provisioning of snom and Yealink phones
Wouldn't it be nice if you turned up to install an IP PBX and all you had to do was connect the lines and phones and everything just worked, with inbound calls automatically routed to the connected phones. With the combination of a SARK phone system plus snom and Yealink IP phones, it can be this simple.
For more information please see the full press release Comms Dealer: SARK innovation simplifies set-up of Yealink SIP phones
---
New Gigaset Handsets

Gigaset have announced a new range of desk IP Phones and some additional DECT handsets.
The DE310IP and the DE410IP phones are the new entry level desk phones in the Gigaset Pro Range. They are highly featured, smart looking and competetively priced. As Gigasets' main distributor this range is only available from ProVu.
We expect these to arrive in September . If you are interested in taking a sample for evaluation, please send an email to contact@provu.co.uk
---

The Gigaset A510 is the latest entry level DECT IP handset that replaces the A58H. The A510H is a best-value handset that fuses attractive form and essential functions
There will be new firmware released in September which will provide full compatibility with the N300 IP Dect base unit. As soon as this firmware is released we will be announcing a N300IP & A510 bundle at reduced pricing.
---
New Yealink T32G

ProVu are pleased to introduce the T32G IP phone, the latest innovation from Yealink.
The T32G is a future-proofing IP Phone which supports seamless migration to GigE-based network infrastructure. It is a Professional Gigabit phone with Colour LCD display screen for managers with demanding collaborative communication needs. More information about the Yealink T32G
---
Training Courses
ProVu shipping costs

Here at ProVu we are dedicated to giving you the best possible service, below is a table with some useful information about shipping charges.
We guarantee next day delivery before 4pm on most of our orders including those being shipped directly to your customers:
| Service | Price |
| --- | --- |
| APC - pre 9am delivery | Add £12 to your normal delivery cost |
| APC - pre 10am delivery | Add £10 to your normal delivery cost |
| APC - pre 12pm delivery | Add £5 to your normal delivery cost |
| APC - Saturday delivery | Add £20 to your normal delivery cost |
To book any of your parcels on at a special delivery time please let a member of the ProVu team know so we can update the order accordingly.
---
Clearance Stock

Clearance and Ex-demo stock
ProVu have a number of clearance products available at very reduced prices. All products are in as new condition (unless otherwise stated) and available for next day delivery. View a list of clearance stock
To unsubscribe from the newsletter please click here