December 2011 Newsletter
In this months newsletter, you will find information on all the latest ProVu product and service releases, and Christmas shipping details.
This months features:
snom introduce the worlds smallest IP PBX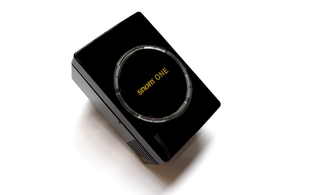 Whoever said your company's too small to upgrade to VoIP? The snom ONE SoHo plugs directly into a wall socket and can run network-based services that normally require a dedicated server. The unit is supplied complete with the snom ONE PBX software for up to 10 extensions. The snom ONE PBX software makes the snom ONE SoHo a convenient, purpose built hardware solution that supports the full range of snom features.
---
Gigaset L410 clip

ProVu are excited to introduce the new Gigaset L410. With this hands-free clip, you can easily talk whilst doing other things. This brings a new level of freedom and flexibility whilst making those important calls. Designed for intuitive handling, you can transfer calls to the Gigaset L410 from your DECT-GAP handset or take calls directly on the clip. Everyone at ProVu wants one so grab yours whilst you can!
Videos:


---
Find out more information about the Gigaset L410 clip
---
Yealink 2 year Warranty

We are delighted to announce that all Yealink phones supplied by ProVu will now be covered by a 2 Year (24 months) warranty as standard.
We believe this is excellent news and highlights the robustness and reliability of the Yealink range. It should also help instil greater confidence with your end user customers when they are considering which brand of IP phone they should choose.
ProVu are also offering a range of Yealink Extended Warranty Options shortly. These extended warranty options will give you the opportunity to make extra margin on each Yealink phone you supply.
View our full Yealink range of phones
---
New Gigaset N510 IP PRO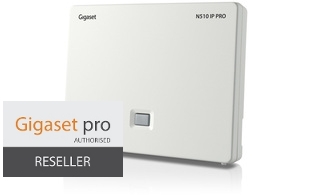 ProVu are delighted to announce the arrival of the N510 IP PRO, the newest edition to the Gigaset PRO range. Users benefit from flexible communication with exceptional HD sound quality. The DECT base station can handle up to 4 SIP accounts and can be powered using POE.
More information on the Gigaset N510 IP PRO
The last of the Gigaset SL78H

The Gigaset SL78H is now end of life and with limited number of stock the handsets are going fast!
The recommended replacement for the SL78H is the slick and stylish Gigaset SL400H
---
Shoretel confirm compatibility with Protalk IP Door Entry
Shoretel have recently completed their interop testing with the ProTalk IP Door Entry Systems. Graham Ferguson, Shoretel Product Manager confirmed the door entry worked "out of the box with standard SIP phone settings." They also found the video images worked well as a popup browser triggered by the Shoretel CTI application.
If you would like us to list your hosted service or PBX system as approved for working with our IP Door Entry systems we will be happy to run the interop testing program for you. Or if you would like to evaluate and run your own interop tests we can make available some sample units on a unit on Sale or Return basis.
More information on the ProTalk IP Door entry page.
---
Shipping over the Christmas period
See the table below for ProVu shipping information:
| Order Date | Delivery Date |
| --- | --- |
| 21st December | 22nd December |
| 22nd December | 3rd January |
| 23rd December onwards | 4th January |
| 3rd January (Back to normal) | 4th January |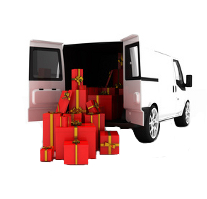 If you are in need of a special delivery throughout the holiday period we may be able to arrange a service; surcharges will apply. Please contact a member of our sales team to discuss possible options on 01484 840048.
We work very hard with our couriers to ensure punctual delivery, but unfortunately as we all know the bad weather can sometimes affect our normal everyday workings especially at this time of the year. So please accept our advance apologies if there are any delays caused by bad weather.
ProVu Christmas Opening times:
Fri 23rd: 9:00-14:00
Sat 24th – Tues 27th: Closed
Weds 28th – Fri 30th: Open (Skeleton staffing) 10:00 – 16:00
Sat 31st – Mon 2nd: Closed
Tues 3rd: Resume normal working hours 9:00 – 17:30
---
Clearance Stock

Clearance and Ex-demo stock
ProVu have a number of clearance products available at very reduced prices. All products are in as new condition (unless otherwise stated) and available for next day delivery. View a list of clearance stock
To unsubscribe from the newsletter please click here
---